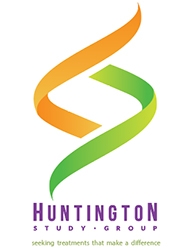 Rochester, NY, March 25, 2019 --(
PR.com
)-- The Huntington Study Group (HSG), a world leader in spearheading research and conducting clinical trials in Huntington disease (HD), is excited to announce that it has credentialed Inland Northwest Research, LLC as the 100th HSG site in North America.
"On behalf of myself and our site, I wish to thank the committee for their consideration and review," said Dr. Jason Aldred, of Inland Northwest Research. "We very much look forward to working with HSG on behalf of patients and families living with HD."
In addition to the 100 HSG credentialed sites in the United States and Canada, the HSG has another 22 credentialed research sites worldwide. To receive HSG credentialed status, a research site must be involved with the care of individuals with HD, have a demonstrated history of conducting HD trials or research studies, maintain staff who are experienced in HD, and include an HSG-credentialed investigator and coordinator.
"The landscape of Huntington disease continues to evolve at a rapid pace, with many new potential treatments at or coming to clinical trials," said Dr. Andrew Feigin, HSG Chair. "The Huntington Study group is pleased to welcome Inland Northwest Research as our 100th credentialed site in North America. The depth and breadth of coverage that our sites provide to the HD community is evidence of the HSG's commitment to growing to meet the needs for HD clinical research, while positioning the HSG to help support future widespread delivery of these novel therapies."
About HSG
Founded in 1993 in Rochester, NY, the Huntington Study Group (HSG) is a not-for-profit organization comprised of the world's first and largest collaborative network of experts in Huntington disease. The mission of the HSG is seeking treatments that make a difference for those affected by HD. With more than 650 credentialed HD experts at 122 HSG credentialed research sites worldwide, the HSG is a leader in conducting clinical trials for HD. The HSG also offers educational services like CME4HD™ for healthcare professionals and care providers on treating patients with HD. For more information, visit our website www.huntingtonstudygroup.org.
Media Note: High-resolution photos and bios of HSG leaders are available upon request. Photo/footage opportunities may also be arranged.