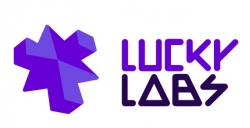 Kyiv, Ukraine, March 26, 2019 --(
PR.com
)-- 15 Kyiv schools received new non-fiction books from the IT company Lucky Labs' LuckyBooks project. The action is timed to the anniversary of the opening of the first Ukrainian gymnasium with the Ukrainian language being the main language of teaching. This happened on March 18, 1917. The gymnasium was located in Kyiv and bore the name of Taras Shevchenko.
"Our project usually focuses on the eastern and southern regions of Ukraine. There is a serious shortage of Ukrainian-language literature. The situation with popular science literature for teenagers in the Ukrainian language is even worse. For almost two years we have been trying to help fix this problem. During this time, we have sent more than 5,000 books to East and South Ukraine," says Sergei Tokarev, the founder of Lucky Labs. "But today, on the day which we can truly consider the beginning of the formation of modern Ukrainian school education, we are gifting contemporary non-fiction books to Kyiv schoolchildren," he says.
Sergei Tokarev is sure that popular science publications can become more accessible for teachers to use in the classroom, and be the first independent steps on the way leading children to big science.
For almost two years of its existence, the LuckyBooks project has published books by talented Ukrainian authors and translations of world popular science bestsellers. In particular: "Girling Up," "#WHATISMATH," "A Brief History of Technologies, or How to Understand your Gadget," "Summer in the Length of DNA," "Tesla and the Machine on Space Energy."
Lucky Labs develops software products for marketing, gaming and financial industries. The company's portfolio includes more than 100 mobile and desktop applications. The company sells its products on the western market and in the Asian countries. Today, 950 people work in the Ukrainian offices of Lucky Labs.