Machine Learning Helped Hyatt Boost User Acquisitions and Revenue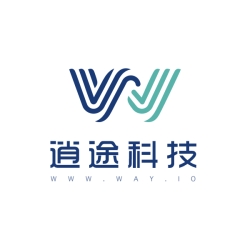 Singapore, Singapore, April 02, 2019 --(
PR.com
)-- Wayio (www.way.io) helped the world-renowned hospitality company Hyatt bring more visits to their site, boosting user acquisitions and revenue with limited budget by leveraging Wayio's intelligent targeting capabilities along with advanced machine learning technology.
Wayio worked with Hyatt's Head of Marketing SEA Yong Elizabeth to drive hotel bookings via the Hyatt website for Grand Hyatt Singapore, Andaz Singapore, Grand Hyatt Kuala Lumpur and Hyatt Regency Kuantan to target China, India and Malaysia.
Based on A/B testing from 3 separate campaigns of 3 different time periods targeting different geos, Wayio consistently delivered more visits, more bookings and room nights, and more revenue. The campaigns resulted in 200% more visits, 60% more bookings and room nights, and 70% more revenue on average. Cost-per-booking acquisition (CPA) was significant lower than the goal Hyatt originally envisioned.
Before launching those campaigns Wayio proposed a list of premium publishers and audience segments for those campaigns: The millennial tourist and The Affluent traveler. Hyatt used Wayio's machine learning powered and data driven marketing technology for buying from premium publishers and performing fine-tuned audience targeting in major cities across several countries. Wayio DMP's ability to sift through large amount of data to identify and target those users who are most likely to perform the desired action of booking a hotel among all users within Hyatt's targeting parameters. Wayio's team of data scientists developed and maintained custom predictive models from latest data to continuously optimize the campaign performance.
Wayio's proprietary campaign yielding platform manages targeting parameters efficiently and machine learning technology ingests hundreds of raw variables to pick the most relevant information to drive higher engagement to Hyatt.
Once a campaign is launched in Wayio's data- and algorithm-driven platform the system kicks off learning from accumulated data immediately and custom predictive models continuously optimize hotel books. Therefore, campaign performance continues to improve.
Wayio wants to utilize its advanced data-driven and machine learning empowered system to help brands go beyond just measuring impressions, clicks, engagement to providing real world business value.
Nowadays the platform continues to work with the brand in multiple countries to drive hotel booking at an efficient rate.
Contact
Wayio
Derek Du
713-498-8047
www.way.io

Contact