CEO of Grayscale Marketing, Tim Gray, Launches Leadership Series, The Golden Rules
CEO of Grayscale Marketing, Tim Gray, Launches Podcast, The Golden Rules. Guests include Music Industry Leaders Mike Molinar, Brad Belanger, Rusty Gaston, & Pam Matthews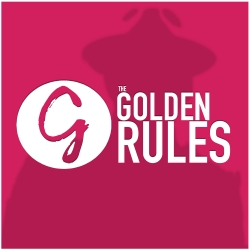 Nashville, TN, April 03, 2019 --(
PR.com
)-- Tim Gray, CEO of Nashville based marketing agency, Grayscale Marketing, has launched a leadership video and podcast series, The Golden Rules.
To date, the show's guests have over 200 years combined music industry experience, sold over 500 million albums, and gained over 1 billion streams.
Gray stated, "The heart of the show is focused on the golden rules of life and business. We discuss leadership lessons learned over decades as well as the values that guide decisions, lives and careers in the entertainment business. The goal is to debunk the notion that there is a secret to success in the music industry." Gray added, "The first dozen guest's opinion are the same, the secret is, there is no secret. According to them it is having a mindset of mastery, making quality time, being consumed with the details, loving what you do, showing up, and giving more than you take, to name a few."
Guest Include:
Justin Levenson President of Lev's House Entertainment, Brad Belanger President of Homestead Entertainment, Peter Hartung President of L3 Entertainment, Rusty Gaston Partner at THiS Music Publishing, Joe Atamian Booking Agent at Paradigm Talent Agency, Al McManus Operations Director at Ask4 Entertainment, John Ozier Vice President of Ole Music Publishing, Derek Crownover Partner at Dickinson Wright Law, John Folk President at Red 11 Talent Agency, Dirk Hemsath Partner at Hard 8 Working Group Artist Management, Michelle Tigard Kammerer National Director at Big Machine Music Group Records, Mike Molinar General Manager at Big Machine Music Publishing, and Pam Matthews Executive Director at the International Entertainment Buyers Association.
The podcast can be steamed online at Spotify, Google Play, Apple and more. To watch the full video episodes of The Golden Rules or hear the podcast you can visit
https://www.thegoldenrules.biz/
To learn more about Tim Gray or the Nashville firm please visit Grayscale Marketing's website at
https://www.grayscaleentertainment.marketing/
Contact
Grayscale Marketing
Tim Gray
615-678-5720
https://www.grayscaleentertainment.marketing/

Contact
Multimedia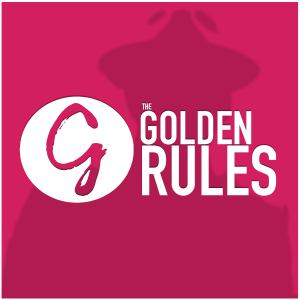 The Golden Rules is a podcast and video series featuring interviews with Nashville's TOP music industry executives, marketing heavyweights, and brand leaders about their golden rules for life and business.