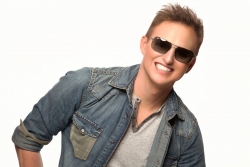 Houston, TX, April 08, 2019 --(
PR.com
)-- Country artists can seem almost unapproachable like country artist Curtis Braly, who has been delivering emotionally charged, story-telling country tunes for years while touring with stalwarts of county music, like Dolly Parton and Tanya Tucker. Now, Curtis Braly is offering fans an opportunity to "Cruise with Curtis" on a high-seas adventure that puts fans up close and personal.
"I became an entertainer to emotionally influence people," Braly said. "As much as I love what I do, at times I can feel disconnected from my fan base, basically, those that continue to ensure my tenure as an entertainer. So this cruise is a very good way to connect with fans, but also to give them a sneak peek into what's upcoming and my personal revelations as to why I am launching new, groundbreaking songs."
The Cruise with Curtis 2019 adventure runs April 27 through May 4 aboard Carnival's Fun Ship Freedom, touring ports of call like Montego Bay, Grand Cayman and Cozumel. Fans will be right there with Curtis Braly at a reception cocktail party that includes free drinks and a heart pumping debut performance that can only be delivered the way Curtis delivers, with high-energy and mesmerizing choreography.
"No question I am doing a new thing here and I hope my fans will love it as it is coming straight from the heart," Braly said. "And I want to give those who really want to connect with me an opportunity to really know me, what I stand for and where I am coming from."
To join the Cruise with Curtis 2019 go to
www.cruisewithcurtis.com
.