Screening: World Premiere of Mr. and Mrs. Jackson TV Show; Up Front Event SVA Theatre NYC
The World Premiere screening of the episodic series "Mr. and Mrs. Jackson." Hosted by the dynamic Billy "Mr. Apollo" Mitchell. A studded red carpet affair at the renowned SVA Theatre in Chelsea New York City. Featuring a multi talented cast and crew as well as an in depth Q and A session with the creators and stars Daniel Danielson and Josie Webb, moderated by Habiba Alcindor.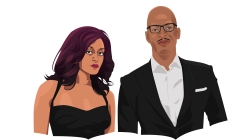 New York, NY, April 12, 2019 --(
PR.com
)-- The 2019 Television Up Front's Season; Family styled Mini-series "Mr. and Mrs. Jackson" NYC Screening
DFC Media Group LLC announced the official screening of their first production as content creators. The showcase will kick off with a "fabulous" red carpet. Guest celebrity appearances, models and sponsors on May 19th. The event is designed to inform, provide connectivity and entertain media, press, content producers, buyers and network executives. While introducing to the world NYC's newest "Power Couple" in the fields of entertainment, media, fashion and film. The event will be hosted by Billy "Mr. Apollo" Mitchell, followed by a Q and A with the show's creators moderated by Habiba Alcindor.
The one-day event will bring together members of the artistic communities. Focusing on minorities, women and LGBTQ in relation to all aspects of TV and film creation. The creators will share their experience as minority first time producers as it relates to all aspects of film and TV production. The Q and A will give audience members the opportunity to critique, comment suggest and listen. The rest of the program will consist of networking opportunities crafted to bring attendees together. More information on each session can be found here:
https://svatheatre.com/events/world-premiere-mr-and-mrs-jackson/
As the event grows, DFC Media Group LLC looks forward to seeing new viewers, sponsors and media support from new regions. Currently "Mr. and Mrs. Jackson" (The Mini-Series) has had network offers from Africa (Nigeria and Kenya), Indonesia (Jakarta), Australia and Canadian television stations. This event takes place days before the studios present their U.S. TV networks upcoming lineup.
Registration is open for the general public.
About DFC Media Group LLC
Daniel Danielson and Josephine Webb co-own and operate the company. NYC's newest "Power-couple" engaged to be married in Central Park NYC September 2019 share all responsibilities from creating, writing, casting, acting, directing, editing, marketing and sales. "We love the hustle" Daniel says. Both are members of SAG-AFTRA and have worked alongside some of Hollywood's greatest talents such as 2019 Oscar award winner Rami Malik as well as on tv shows like Pose, The Blacklist and God Friended Me. Josephine a consummate creative with years of high fashion and runway experience carries the show with grace, flare and beauty on screen and off! The company thrives on empowering young talented actors/content creators who may not get as many opportunities in major productions. They are committed to enlisting, encouraging and challenging minorities in order to raise the bar in content creation. For more information please visit www.mrandmrsjackson.tv.
For more information
Press Contacts:
Daniel Danielson
DFC Media Group LLC.
thedapper.info@yahoo.com
203-223-8076
Josephine Webb
DFCMedia Group LLC.
Jjt1013@gmail.com
Contact
DFC Media Group LLC
Daniel Danielson
203-223-8076
mrandmrsjackson.tv

Contact
Multimedia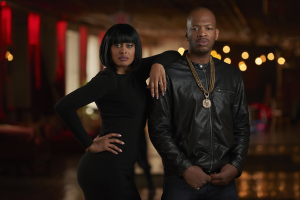 A family fun urban tale of intrigue and mystery. Two special agents go undercover a la "Mr. and Mrs. Smith"...but in the "hood."