Lafferty Communities is Helping to Rebuild Sonoma County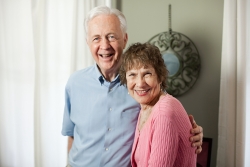 Santa Rosa, CA, April 24, 2019 --(
PR.com
)-- Since the fires, homebuilder Lafferty Communities has been busy rebuilding homes and communities across Sonoma County.
For more than 30 years, Lafferty Communities has been building quality homes throughout Northern California, and now, they are using their deep experience to help Sonoma County fire victims move back into their (new) home, fast.
With local Lafferty communities in Santa Rosa, Petaluma, Napa and Marin County, they are very compassionate to the hardships of people affected by the fires. "We're doing everything in our power to get these people back into their homes," Rick Lafferty said. "This may be the most important project we have ever done."
The emotional roller coaster experienced by displaced homeowners throughout the rebuild process is undeniable. When Philip DeCarlo's home in Santa Rosa burned down in the 2017 wildfires, he was confronted with not only the physical factors of moving to an apartment, but also psychological factors. "...Many times, we have been returning from the days' activities at work or errands, etc., and said, 'It's time to go home,' only to think, 'No it's not our home – our home was taken from us.'"
DeCarlo and 30 other homeowners in the Santa Rosa subdivision of Fountain Grove chose Lafferty Communities as their rebuilding partner after soliciting bids and interviewing 30 other builders, and they've been running full throttle ever since. "Our collaboration with Lafferty has allowed us to build within the budget provided from our insurance coverage," says DeCarlo. "Lafferty also provided a wide selection of hundreds of design finishes to personalize the home."
Between insurance claim negotiations, temporary living situations and City infrastructure issues, there's no doubt that the rebuilding process provides an unprecedented challenge. Yet, the future is bright for homeowners. Collaboration and transparency at every step of the way allows fire victims to design a home tailored to not only their daily needs, but aesthetic preferences and design styles. There is great excitement in watching a new home take shape that is uniquely yours.
Lafferty is currently rebuilding the Santa Rosa communities of Altaire, Miramonte, and Fairway Knolls in Fountain Grove and are processing plans to rebuild other communities as well. They are open to taking on more communities or single-home rebuilds. Homeowners can choose from Lafferty floorplans and designs or go the custom route.
Competitive pricing starts from the low $200s per square foot with options and upgrades available.
Interesting in rebuilding? Contact Lafferty Communities to learn more about their Rebuild Program.
rebuild@laffertycommunities.com
Contact
Lafferty Communities
Skye Jensen
925-355-1305
laffertycommunities.com

Contact