Habitat for Humanity Owners to Receive a Surprise Gift During the 2019 Women's Build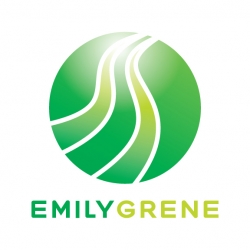 Los Angeles, CA, May 01, 2019 --(
PR.com
)-- Two Habitat for Humanity homeowners in Pasadena, CA will receive a special housewarming gift during the 2019 Women's Build hosted by the San Gabriel Valley Habitat for Humanity on Friday, May 3. The homeowners will be a given a new Sonos soundbar by Emilygrene Corp., a Southern California-based electrical, HVAC, and residential services company.
"Habitat for Humanity homeowners work hard to earn their homes, putting in a lot of volunteer hours not only into building their own house, but also on the builds for other houses," said Emilygrene Corp. President and CEO Burke Ewers. "We wanted to honor that hard work by providing them with a wish list item for their home."
The gift is part of a broader commitment from Emilygrene Corp. to work with Habitat for Humanity organizations in the greater Los Angeles area to provide volunteer hours, products, and green building consulting. The Sonos Beam soundbar part of the home theater products that Emilygrene Corp. installs in residential homes throughout Southern California.
Emilygrene Corp. currently provides consulting and installation services to residential home builders who need help with meeting state and national green building standards, as well as those who want to build in more energy-efficient and sustainable ways. The company offers electrical and HVAC services, clean energy products, and home theater, smart home, and security systems configuration and installation services. Emilygrene Corp. also provides electrical, HVAC, automation and controls, and security system services to industrial, commercial, and institutional clients.
For Media Inquiries:
Abby Tanori
Emilygrene
atanori@emily-grene.com
424-202-2185
Contact
Emilygrene
Abby Tanori
855-463-6459
www.emilygrene.com

Contact