Famous City Store is Coming Soon to Chicagoland and Other Major U.S. Markets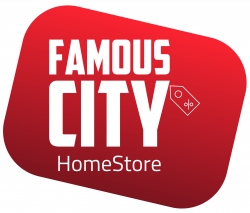 Chicago, IL, May 09, 2019 --(
PR.com
)--
Famous City
Store is a retail experience for the whole family. Famous City Stores are designed to make shopping fun again. When shoppers enter a Famous City store they will see that FCS literally make their stores look like an indoor city and an international marketplace. Each store has over 30 departments and many retail categories. Shoppers can take a walk down memory lane, or browse Estate Art pieces as they walk through Artwork Blvd with a theme background of Paris and Rome. Shoppers will be able to walk down Marketplace Blvd and see retail departments come to life.
The Concept
With over 30 departments and over 100 retail categories it is like an amazon of products at Famous City. Famous City partners with many of the worlds luxury furniture brands. FC believes in giving shoppers the best bargains for quality merchandise. Every week FC throws large closeout and overstock sales. Shoppers can find merchandise for between 30 - 70% off price. New items arrive every week. Prices marked on merchandise is not final Shoppers can actually Haggle with Famous City sales associates in order to negotiate the right price for every budget. Yes - FC loves to haggle. Shoppers will usually leave FC stores and say that they found a one of a kind deal. That's what makes Famous City famous.
Retail Departments
Quality Brand Name Furniture, Home Décor, Art, Collectibles, Antiques, New and Mid Century Modern pieces, Appliances, Musical Instruments, Vintage Collectible, New and Used books, A Furniture Art Showcase, and many more.
In a world where unique retail stores are closing by the dozens, FC brings the fun experience back to retail. Shoppers won't find the type of merchandise Famous City sells at any other local Home Goods store. Famous City Store prides itself on brining a unique catalogue of inventory to shoppers.
New Locations
Famous City is planning on opening several new locations in Chicagoland, Dallas Texas, and Los Angeles, CA. and in other major U.S. markets.
Coming to TV
One of Famous City's unique departments features quality Estate items like Antique Furniture, Mid Century Modern pieces, and unique Furniture Art.
Several television stations have offered Famous City Store the opportunity to broadcast a 30 minute television program on several major Cable networks several nights per week.
Coming September 2019 to Cable TV and Dish Network. FC will be broadcasting to over 8 million TV homes. Famous City has hired several producers that will help film a TV show that will be called: "Famous City Flip." This show will specifically focus on one of the FC departments called "Furniture Art Blvd." This department specifically restores antique furniture from the 1900's and turns ordinary furniture into what FC likes to call furniture Art. This Television show will help educate consumers on Antiques, Furniture restoration, Do it yourself projects, and ultimately drive traffic to our stores and hosting communities.
More information coming soon on new locations and cities that will be partnering with Famous City Retail Network.
Contact
Famous City Retail Network, Inc.
Nikki Freeman
321-320-5976
http://famouscitystore.com

Contact