National Drug & Alcohol Screening Association Releases Statement on State's Rights Act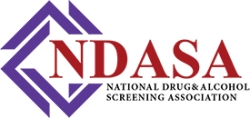 Washington, DC, May 18, 2019 --(
PR.com
)-- Following is a statement from National Drug & Alcohol Screening Association regarding the STATES Act:
H.R. 2093/S.1028, known as the "STATES Act," will perpetuate an unintended consequence, detrimental to U.S. transportation safety, which has been protected by the Omnibus Act for nearly 30 years. If the act passes, the next time you, your children or your family members use public transportation you will have to ask yourself, "Is the driver, pilot or operator high today?"
Many states are already limiting employer's rights to test employees for THC, the psychoactive component in marijuana. Not only will the STATES Act allow continued, unfettered erosion of the Safe and Drug-Free Workplace Act at the state level, it will permit school bus drivers, airline pilots, public transit operators, railroad engineers and many other critical persons directly connected to public safety to operate while under-the-influence.
Those who support States' Rights may not realize that according to the Transportation Safety Omnibus Act, known as 49 C.F.R. Part 40, the procedures for testing must "incorporate the Department of Health and Human Services scientific and technical guidelines," which establishes the minimum list of controlled substances for which individuals may be tested.
Presidential Order #12564 clarifies that HHS may only test for "illegal drugs" as either defined by Schedule I - II or defined by section 802(6) of Title 21 of the U.S. Code. What this means for transportation safety is that federal approval of legal marijuana in states would force HHS to remove THC from the drug testing panel, thereby prohibiting all modes of the U.S. Department of Transportation from testing safety-sensitive employees for marijuana.
Immediate action must be taken to protect safety-sensitive employees from the culpability of increased accidents, injuries and workplace fatalities that occur as a result of performing high-risk tasks while under the influence of marijuana. The National Drug and Alcohol Screening Association is calling for a safety carve-out applicable to any working position that puts public health and safety in jeopardy, particularly those described in the Transportation Safety sector.
Executive Director Jo McGuire states, "We stand ready to work with policy makers on defining a safety carve-out that will appropriately prioritize the health and well-being of those impacted by employee substance use. The well-being of our school children, the traveling public and the nation's workforce must be protected."
For more information or to join the National Drug and Alcohol Screening Association, please contact Jo McGuire at (202) 349-1695 or email:
jomcguire@ndasa.com
or visit
www.ndasa.com
Contact
National Drug & Alcohol Screening Association
Jo McGuire
(202) 349-1695
www.ndasa.com

Contact