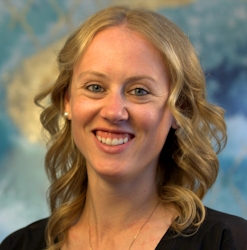 Bellevue, WA, June 26, 2019 --(
PR.com
)-- Bellevue Family Counseling is privileged to welcome Erin Manhardt to its team of specialized counselors. She will be responsible for working with teens seeking help and support for anxiety, depression, suicidal ideation, social stressors, relationships and other common teen struggles.
Ms. Manhardt joins the Bellevue Family Counseling team from Navos Mental Health in Burien Washington where she worked in a residential treatment program providing individual, family and group therapy. Her work in intensive treatment environment makes her an effective counselor for tackling many stressors teens face. Ms. Manhardt earned her master's from Western Washington University in Bellingham, Washington.
"I'm very excited to bring my experience and education to Bellevue Family Counseling and support teens as they grow through such a difficult time in life," Ms. Manhardt says. "I believe in the Dialectical Behavioral Therapy (DBT) model and look forward to using it to help teens better problem solve and manage the complexity of modern life."
Dialectical Behavioral Therapy is an evidence-based therapy that assumes that many of the problems exhibited by clients are caused by skills deficits. In particular, the failure to use effective behavior when it is needed is often a result of not knowing skillful behavior or when or how to use it. DBT has been found to be effective for a wide variety of mental health conditions including Suicidal and self-harming behavior, substance use disorder, self-harming, ADHD, PTSD, major depression and more.
"We are very thrilled to welcome Erin Manhardt to our team. Erin's experience working in a residential program means she's excellent at quickly connecting with her clients and building the necessary trust to do the work of therapy," Leah Koenig, lead child and teen therapist and co-owner of Bellevue Family Counseling states. "Erin brings solid skills in DBT and other therapies that allow her to guide her clients to creating their best self. She's an asset to our team."
Bellevue Family Counseling is a private practice counseling group located in Bellevue Washington founded in 2008 by Marlon Familton and Leah Koenig. They offer one-to-one counseling for adults, couples, teens, children and parent coaching. Licensed providers use evidence-based therapies to help clients heal and create their best self.
Bellevue Family Counseling is located at 1601 116th Ave. NE Suite 102 (adults) and Suite 111 (children & teens), Bellevue, WA, USA 98004.
For more information, visit: bellevuecounseling.net.