World-Renowned Keto Expert, Dr. Eric Berg, Reveals Secrets of the Keto Universe on His YouTube Channel
The channel has more than two thousand four hundred published videos to date, viewed by over five hundred thousand viewers daily.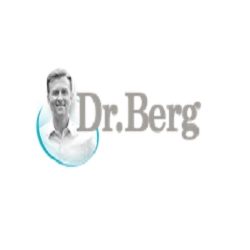 Alexandria, VA, July 12, 2019 --(
PR.com
)-- Dr. Eric Berg, an established keto and intermittent fasting expert, and the author of, "The Healthy Keto Plan," delves into the depths of health ketosis on his YouTube channel, where he discusses the truth about losing weight in a natural and healthy way.
The keto diet has long been used for treating epilepsy (Source: https://www.epilepsysociety.org.uk/ketogenic-diet). There is a vast body of studies that acknowledge the effectiveness of the high-fat, low carb diet in helping manage the symptoms of the said medical condition, especially in children.
Recently, however, the keto diet has gained strong traction with individuals looking to lose weight naturally and has been popularized as a quick weight loss solution. While there is no argument that the keto diet does benefit those who want to have a healthier body, false and inaccurate information must be avoided. That's where Dr. Eric Berg is looking to make his mark.
"We all have the power to heal, we all have the power to get healthy, but we just don't have the knowledge," says Dr. Eric Berg. "There is so little health in healthcare anymore, and this is the gap I'm working to fill through my YouTube videos."
Dr. Eric Berg's YouTube channel has more than 2.9 million subscribers. His videos have received over three hundred and eight million views to date. These figures show the value and the authenticity of the content that Dr. Eric Berg shares with his audience.
"I discuss a lot of things there. What ketosis is, how ketosis work, what the keto diet includes, how to maximize the benefits of the keto diet, the biggest mistakes people make when doing ketosis; you can find everything on my YouTube channel. In addition, I also suggest supplements and food products that help with keto. My mission, my goal, my purpose is simple: to give people the answer to ketosis, so that they can work on a healthier body," concludes Dr. Eric Berg.
Dr. Eric Berg, Chiropractor has been providing health consultation in the area of weight loss for 29 years. During this time, he has treated more than 40,000 patients and has trained over 2,500 doctors in his unique keto methods. His focus now is on creating educational videos on YouTube as a fulltime video blogger.
To visit Dr. Eric Berg's YouTube channel, use the link below:
https://www.youtube.com/user/drericberg123
Dr. Eric Berg's official website:
https://www.drberg.com/
Contact
drberg.com
Dr. Eric Berg
703-354-7336

Contact