BudgetGPS Brings GPS to Associations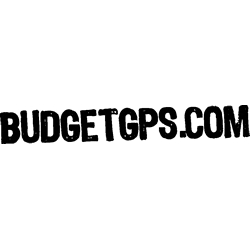 Chattanooga, TN, April 02, 2008 --(
PR.com
)-- BudgetGPS announced today that it is launching a new associations program geared toward providing discounts on BudgetGPS service to associations interested in finding benefits for their members. This new program is available to industry associations in trucking, courier, pest control, HVAC, plumbing, electricians, appliance repair, cable television, utilities, landscaping, construction, and all types of fleet service contractors. The association program offers the high quality, truck mounted GPS solutions from BudgetGPS to association and group members with even greater savings and allows a potential revenue stream for the referring partner association. Both monthly and pre-pay options are available for association customization.
BudgetGPS offers a truck mounted solution utilizing the Sprint Nextel i355 handset technology from Motorola. The secure, truck-mounted apparatus is dedicated to GPS, eliminating the confusion of traditional handset based software and offers additional installation flexibility. Low cost of ownership and near zero maintenance round out the offering.
"Based on our experience in operating buying groups and working with associations we felt the addition of an association program was the first step in building value in a number of industries. We have discussed these options with various groups at recent trade shows and events and have found the response to be very positive," said Jeffrey Godwin, Vice President of BudgetGPS parent company, towXchange, Inc.
BudgetGPS offers associations:
Discounts for members on BudgetGPS services
Revenue based on sales to members
Combination programs that allow member discounts and a revenue stream
Text for a BudgetGPS web page
Customized discount calculator for each partner association
BudgetGPS offers association members:
Quality GPS services from BudgetGPS at a reduced price
Discounts available on monthly service or annual pre-paid service
See
www.budgetgps.com
for further details. More announcements are expected soon.
About BudgetGPS
BudgetGPS is a division of towXchange, Inc. and is a leading provider of vehicle tracking solutions to the towing and recovery industry. In February 2008, BudgetGPS expanded its operations to include offerings to all industries needing tracking services. The BudgetGPS application currently provides quality vehicle tracking solutions to companies of all sizes at very aggressive price points. BudgetGPS solutions are currently serving over 500 customers across the United States and extensive growth is planned for the system. To learn more about BudgetGPS, visit
www.budgetgps.com
.
###
Contact
BudgetGPS
Jeffrey Godwin
817-379-0637
www.budgetgps.com

Contact