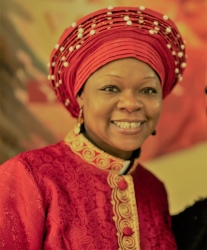 Jamaica, NY, July 24, 2019 --(
PR.com
)-- On a block where there are eight churches, a new pastor moves in and takes her place among the eight sparsely attended churches.
"The number of people going to church regularly has been declining steadily in America," according to News.Gallup.com. Blame it on the quality of the religious leader or new generation disinterest, but the problem persists in many churches here and around the world and according to research done by News.Gallup.com, it's difficult to determine the cause of the decline.
The new pastor, the reverend Dr. Simone Lord is a board certified naturopathic doctor. In her opinion, she stands out from the other eight churches by offering reflexology and other wellness and therapeutic services.
"People talk about their emotional issues and health challenges while I work on their feet and I am happy to offer solutions that promote better health and prayers along with spiritual and practical guidance," said the Reverend Dr. Lord.
At Inspire NY, Dr. Lord also offers help losing weight naturally, help managing blood pressure, building the immune system, eradicating joint pain, detoxification, mountain retreats and "sea bath" services to people seeking to reset and renew their life.
Visit www.DrSimoneLord.com for a Groupon for reflexology and an Eventbrite invitation to the church and wellness center's Healing Revival on August 1 through August 3 from 6 to 8 pm in Queens, New York and come transform into the best version of yourself.