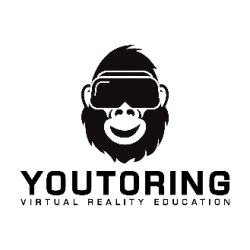 Chicago, IL, July 25, 2019 --(
PR.com
)-- YouToring, a virtual reality education company that applies the excitement of virtual reality technology to middle and high school students in the areas of Science, Technology, Engineering, Arts and Mathematics today announced a partnership with St. Philip Neri Catholic School in Chicago. The tool is designed to keep students engaged in the learning process by giving them immersive virtual reality experiences from places around the world, while utilizing the best available teaching methods of flipped classroom and thematic learning, which some studies have shown to improve student progress and grades.
Beginning at the start of the 2019-2020 school year in August, St. Philip Neri will utilize the YouToring virtual reality platform to help students in the areas of English and the Social Sciences. Students in grades seven and eight will utilize the technology first, with the possibility of the technology being expanded to other grades. St. Philip Neri is a STEAM (Science, Technology, Engineering, Art and Mathematics) school. The school has been serving the community for more than 100 years.
"YouToring is very excited to partner with St. Philip Neri, I strongly believe the implementation of this platform is going to transform the educational experience for the student population. Virtually reality will allow students to see and experience places and things they never imagined while they continue to learn," Adam Bevan, founder, and CEO of YouToring stated.
Over the course of the school year, students will experience adventures to Antarctica, Africa and other places around the world via virtual reality while gaining valuable lessons in their core curriculum.
"Students no longer need to simply just memorize facts and figures. We now need to empower students to become problem solvers. Given the advancements in technology, schools are now in the position to embrace these changes," Bevan said.
Bevan, a former English teacher, founded YouToring because he noticed there were large opportunities for classroom teaching to improve to fit the needs of a changing world. According to the World Economic Forum, 65% of elementary school students will be entering jobs that don't exist currently.
"We are looking forward to joining YouToring on this exciting new journey. Education is going through a dramatic shift right now. As an educator, I have to ensure my students are prepared for the future. Programs like this will help them a great deal with their growth and development. I know I speak for all of the students, we are looking forward to getting started," St. Philip Neri principal, Ken Koll commented. "This is a great time to be a part of the St. Philip Neri family. In addition to implementing this new technology, we are also launching an updated brand. We are just beginning a transformational journey for our students and parents."
Over the next several weeks, YouToring will partner with the teachers and school administration to integrate virtual reality into the overall seventh and eighth-grade curriculum. When students return to school in August, they will be formally trained on the platform as a part of the broader program launch.
For additional information contact:
Alicia Webb
847.254.4275
alicia@youtoring.com
David Nobel
773.288.1138
dnobel@spnschoolchicago.org
About YouToring:
YouToring has championed a new approach to teaching and learning by blending the engaging new medium of virtual reality with proven teaching models, thematic learning and flipped classrooms. YouToring has already improved the English grades of thousands of students in the United Kingdom through its unique educational resources and has proven the enjoyment and value added that this blend can bring. YouToring is now advancing its successful methodology into middle and high school STEAM subjects. Through virtual reality, YouToring is literally looking at education through a different lens; a new reality for students which provides them deeper engagement, faster progress, and diminished behavioral issues within the classroom. To learn more visit
www.youtoring.com
.
About St. Philip Neri Catholic School:
St. Philip Neri School has been a strong presence in the South Shore Community since it first opened in 1913. The founding priests, sisters, and families were determined that their institution would add to the well-being and growth of the church and the greater South Shore Community. The initial worship space was located where the present-day main entranceway is – the section of the school now referred to as the rotunda. St. Philip Neri remains a pillar of scholastic relevance for families that want their children to have a quality education, innovative ways of learning including STEAM (Science, Technology, Engineering, Arts and Math) and experienced teachers who integrate Catholic Christian Church values with fundamental educational concepts for their growth in the future. For more information about St. Philip Neri Catholic School, visit www.spnschoolchicago.org.