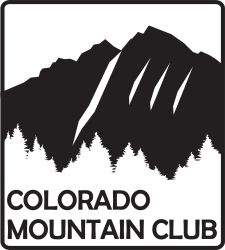 Golden, CO, July 26, 2019 --(
PR.com
)-- As part of the Colorado Mountain Club Leadership Conference, the Colorado Mountain Club is thrilled to host the No Man's Land Film Festival at the American Mountaineering Center (710 10th St. Golden Co.) on Friday August 16, 2019 at 7:00 PM
The No Man's Land Film Festival is an all-woman adventure film festival that celebrates the outdoors from a female point of view, highlighting and connecting a passion for adventure.
In addition to the films, they'll also be featuring a panel discussion with legendary local ladies to foster a dialogue of women empowerment and leadership in the outdoor community.
Tickets are $10.00 for CMC Members and $15.00 for the General Public.
The Festival will begin at 7:00 PM with doors opening at 6:00 PM
Tickets are available at https://bit.ly/2Y7pmCk and support the Colorado Mountain Club as non-profit.
Visit http://nomanslandfilmfestival.org for more information about the film.