PaymentWorld Partners with Xcaliber Solutions for a Robust Fraud and Chargeback Management Platform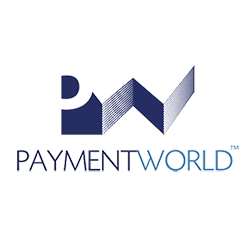 Irvine, CA, September 03, 2019 --(
PR.com
)-- PaymentWorld, a payments technology company, announces today a partnership with Xcaliber Solutions Inc. that will bring together a robust fraud and chargeback software platform. With this addition, PaymentWorld encompasses a tool that comes with a full fraud platform built-in from Xcaliber Solutions, Verifi, Ethoca, and 3-D Secure.
Card-not-present (CNP) fraud losses are expected to reach $130 billion between 2018 and 2023. As a result, it is more crucial than ever for online merchants to implement a robust fraud solution to protect their sales. But managing multiple integrations and systems can be time-consuming and complex.
PaymentWorld's platform includes a suite of world-class fraud prevention and chargeback management tools built-in so merchants can accept more orders, from more customers, and in more places than ever before. The PaymentWorld platform includes:
· Xcaliber Solutions – By combining technology and unmatched expertise, Xcaliber fully manages chargebacks to protect businesses against invalid disputes and friendly fraud, with the goal of recovering lost revenue, reducing risk and protecting their bottom line.
· Ethoca & Verifi through Xcaliber – Verifi CDRN and Ethoca Alerts can stop chargebacks before they happen and can prevent up to 40% of fraud and non-fraud related chargebacks so businesses keep more sales.
· 3-D Secure – PaymentWorld supports 3-D Secure, with all the major card programs, to authenticate Card-Not-Present transactions behind the scenes for a friction-free consumer experience. This lets businesses implement an additional layer of protection and comply with any regional or card type requirements or mandates.
· Tokenization – Replacing real card data with secure token.
· Fraud Tools – Velocity Filters, Address Verification, Card Verification, Geo IP Tracking, Negative Database, and so much more.
"Our goal is to help businesses accept credit card payments without a constant worry of fraud. We strive for a seamless solution that allows merchants to fraud-proof their payments with a single integration to our processing software," said Roman Balanko, CEO, PaymentWorld.
Sabina Keil, COO of Xcaliber Solutions Inc, added: "We are very proud to have been chosen as PaymentWorld's technology experts in chargeback management. An increase in chargebacks, declines and refunds is not sustainable long term and effective dispute management is vital for today's merchants."
PaymentWorld helps merchants protect their businesses by giving them the power to accept orders from multiple sales channels through a single solution. PW's platform increases payment conversions through enhanced fraud and risk management.
About PaymentWorld
PaymentWorld provides an All-in-one Payment Software solution designed to accelerate commerce for B2B and B2C merchants. Our Platform supports online and mobile sales, marketplaces, subscriptions, invoice and manual payments. With a single-integration to our processing software merchants can decrease fraud and chargebacks. Learn how PaymentWorld can help your business accept payments and securely sell more at
www.PaymentWorld.com/
.
Contact
PaymentWorld, LLC
Darren Anderson
949-419-8400
paymentworld.com

Contact