Dating Coach No Longer Associates with "The Manosphere"
Professional Dating Coach and Bestselling Book Author Alan Roger Currie no longer wants his name identified with what is known as "The Manosphere." Currie's decision is primarily based on the fact that there are now so many negative connotations associated with the collection of blog sites, discussion forums, message boards, and audio & video podcasts who produce content for romantically and sexually frustrated single heterosexual men in various cities and countries around the world.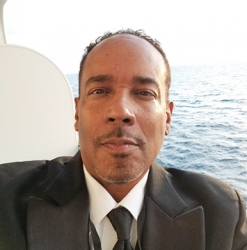 Los Angeles, CA, August 07, 2019 --(
PR.com
)-- Once Wikipedia.org decided to modify their general definition and description of what the "
Manosphere
" is, at least one popular self-help book author and professional dating coach has decided that he no longer wants his name or his brand to be associated with it.
Alan Roger Currie, author of the best-selling self-help book for single heterosexual men titled, "
Mode One: Let the Women Know What You're REALLY Thinking
" - which was first published as an eBook in 1999 and later as a paperback in 2006 - strongly wants to disassociate himself from a group of men who are now aligned with the concept of misogyny, violence against women, and an on-going sense of animosity toward the entire female gender.
"If you now read the Wikipedia definition and description for 'Manosphere,' it now associates the Manosphere with the Alt-Right movement, racism, and internet-based misogynism toward women," said Currie, who has been offering dating and relationship advice to single heterosexual men since the mid-1990s.
"The problem I am having right now is that many factions of the media and the Manosphere are confusing and conflating the concept of a 'red pill' mindset with that of a 'black pill' mindset. When a man is truly red pill, he tends to evaluate women's behavior in a manner that is realistic, objective, and fair and balanced. Conversely, when a man adopts what is known as a 'black pill' mindset, his attitude toward women tends to be more representative of negativity toward women, bitterness toward women, antagonism toward women, and in some cases, even blatant misogyny and violence toward women. I do not want my name or brand even remotely associated with that," added Currie, who has been interviewed on national television and national syndicated broadcast radio in addition to being featured in a number of major newspapers and magazines.
Currie expressed that initially, the Manosphere was more so about helping men improve their level of romantic success with women, but over the last five plus years, the Manosphere has slowly began to become more associated with a 'men vs. women' narrative with many bloggers and podcasters repeatedly discussing their hatred of modern-day feminism and their profound disdains toward the overall concept of romance, monogamy, and marriage.
"I want men and women to connect and come together. I have no interest in contributing to men and women becoming enemies or combative adversaries," said Currie.
Alan Roger Currie's Wikipedia.org biography: https://en.wikipedia.org/wiki/Alan_Roger_Currie
Contact
Mode One Multimedia, Inc.
Alan Roger Currie
1-219-789-1948
http://patreon.com/modeone
Ms. Adrienne Yates (Publicist): 1-614-975-5690

Contact