VOS Digital Media Group Appoints David Catzel to Its Board of Directors
VOS Expands Board of Directors with Appointment of Seasoned Global Technology Business Leader.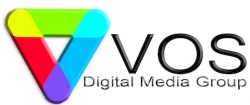 New York, NY, August 13, 2019 --(
PR.com
)-- VOS Digital Media Group, Inc. (www.VOSDMG.com), a global technology media company, announced today that David Catzel, a global business innovator and strategic multimillion-dollar business builder, was appointed as an Independent Member of its Board of Directors. His addition to the Board brings a superlative level of strategic vision and relationships in the digital technology space to VOS.
Mr. Catzel is an accomplished business and technology executive who has closed hundreds of millions of dollars in strategic alliance, media content, licensing, marketing and technology deals with companies as diverse as IBM, Intel, Microsoft, Disney, Sony, Fox, Paramount, Survey Monkey, DocuSign, L3 Mobile-Vision and Lucasfilm. To his many credits, Mr. Catzel was responsible for development of Microsoft's global body-cam cloud management strategy and tens of millions of dollars of Microsoft Public Sector cloud revenues related to police, municipal and government sectors. In addition, for Intel Capital, Mr. Catzel built a multi-hundred-million-dollar digital sports driven business strategy and $42M equity investment in an international portfolio of 14 ventures.
"I am very excited that David Catzel has joined the leadership of VOS. David is an accomplished technology business leader and an experienced board member," stated Paul Feller, Chairman and Chief Executive Officer of VOS Digital Media Group. "David brings strong leadership, experience and a history of developing new user paradigms and driving technology innovations around digital media, A.I., streaming media recognition, big data and analytics, and cybersecurity fields for more than 30 years. I am confident VOS will benefit greatly from his experience, direction, judgment and counsel."
Mr. Catzel' s executive positions include Microsoft, Intel Capital, Lucasfilm, ESPN, Barnes & Noble (interim Chief Innovation Officer) and North Communications (Chief Marketing Officer). He is currently focused on the burgeoning 5G mobile network area and its impact on digital sports, eSports and Smart Cities.
About VOS Digital Media Group: VOS is a global digital video exchange and technology platform providing a seamless process for bringing together content creators and media companies. We specialize in providing and maintaining content sales and sourcing scalability, reducing labor and editorial costs, eliminating errors in metadata assignment and extraction, and drastically decreasing the time to market for both video creators and buyers. https://www.vosdmg.com
Forward-Looking Statements: Statements in this press release relating to plans, strategies, projections of results, and other statements that are not descriptions of historical facts may be forward-looking statements within the meaning of the Private Securities Litigation Reform Act of 1995 and the Securities Act of 1934. Forward-looking information is inherently subject to risks and uncertainties, and actual results could differ materially from those currently anticipated due to a number of factors. Although the company's management believes that the expectations reflected in the forward-looking statements are reasonable, the company cannot guarantee future results, performance or achievements. The company has no obligation to update these forward-looking statements.
Contact
VOS Digital Media Group
Christopher Stankiewicz
347.620.9272
www.vosdmg.com

Contact