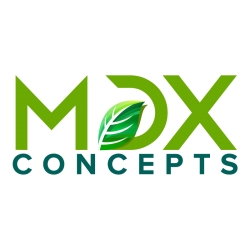 Hinton, WV, October 30, 2019 --(
PR.com
)--
MDXConcepts
, a rising brand in the pesticide industry, is expanding distribution of its eco-friendly pesticide alternatives across the United States of America.
A family owned brand, MDXConcepts steps in with the motive of making accessible green and sustainable alternatives to the chemical pesticides in the market.
MDXConcepts offers products that are naturally derived, efficient and made out of ingredients sourced in the USA. The products offered work against rodents, bed bugs, fleas, ticks, lice and several other common household pests. It is safe to use around pets and kids, as well as strong enough to efficiently repel pests. MDXConcepts offers solutions for all pest related issues and ensures maximum protection for families, pets and homes.
The pest repellent spray options to choose from are Gypsum Bed Bug Spray, Mica Rodent Spray, Magma Home Pest Spray and Flint Lice Spray, that are effective in repelling nearly all types of common house pests. They also offer Zuba and Jasper's Flea and Tick Control Sprays to treat dogs and cats respectively. Apart from sprays, they have come up with Pesto Rodent Repellent Pellets and Scoria Pest Control Pouches to make pest control even more easier. They have also recently introduced an innovative product called Radar Pest Repellent Device that transmit waves to disrupt the central nervous system of pests. None of the products cause any harmful side effects to health, nor do they create any negative impact on the environment.
"Although Carbon Dioxide emission is a major contributor to global warming, researches have shown that greenhouse gases like Nitrous Oxide, which are released by the fumigants in pesticides, have 300 times higher potential of accelerating the change and yet, pesticides' contribution to greenhouse gas emissions is being ignored," said MDX Concepts representative. "We want to be the change even if it starts small; with our 100% naturally derived pesticides we were able to successfully replicate the effectiveness of toxic pesticides without having harmful effects on the environment."
MDXConcepts is taking major leaps in promoting green and naturally derived pesticides in the market that help to reduce the carbon footprint. After being named as
"Best Seller" on Amazon.com
, the brand is now surely earning the trust of customers worldwide as a key player in the pesticide industry, and as a reliable and worthwhile brand that delivers what it promises.