Murphy O'Brien Appoints Long-Time Editorial Director, Luxury Travel and Lifestyle Specialist Beth Weitzman as Chief Creative Officer
Integrated Public Relations, Social Media and Influencer Marketing Firm Expands Executive Team.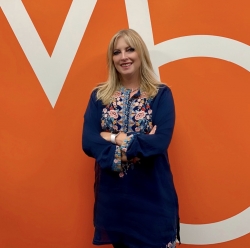 Los Angeles, CA, October 31, 2019 --(
PR.com
)-- Preeminent luxury hospitality, real estate and lifestyle communications firm
Murphy O'Brien
today announced that esteemed editorial director, luxury travel and lifestyle specialist Beth Weitzman has joined as Chief Creative Officer. In the newly created position, Weitzman will report to company president, Allyson Rener.
"We have experienced significant growth over the past couple years, especially on the digital front," said Rener. "Now more than ever, clients are looking to Murphy O'Brien for communication expertise beyond traditional PR. Clients' needs for innovative creative and content strategies across platforms have magnified, as has their demand for digital tools and strategic collaborations. Beth is a creative force with extensive knowledge in the luxury hotel, real estate and lifestyle space. Her distinctive perspective and ability to connect a brand's quintessence through words, visuals and curated experiences will be a huge benefit across our collections. We are thrilled to welcome her."
Weitzman was instrumental to the growth of Modern Luxury, the nation's largest luxury media company, after its acquisition in 2010 by DM Luxury, LLC. As vice president of editorial, she led editorial and design teams for more than 60 titles across the country, producing close to 300 issues a year with a fervent commitment and vigorous drive for elevating the brand, content and visual aesthetics. Weitzman helped steward the launches of 10 new publications, as well as multiple market-wide redesigns. She also helmed many Modern Luxury publications as editor-in-chief and served as national travel and beauty editor. From wildlife expeditions in Africa and the Galapagos to island hopping in exotic destinations in the Maldives, Caribbean and Bahamas, Weitzman has reported on hundreds of luxury hotels and resorts worldwide.
"Throughout my two decades on the editorial side of the business, as well as time on the client side, I have always respected and admired Murphy O'Brien," said Weitzman. "It's my absolute honor to join this highly respected team and provide top-notch service to its impressive roster of clients."
As Chief Creative Officer, Weitzman will oversee high-level creative and content strategies, agency branding, business development, and new service offerings.
"A trusted friend to Murphy O'Brien, Beth's wealth of experience, credibility and engaging, energetic personality perfectly positions her to assume this new, dynamic role," said Murphy O'Brien Founder and CEO, Karen Murphy O'Brien. "As a strategic counterpart to Allyson and the executive team, Beth will be an invaluable asset as we continue to exceed client expectations and expand our business to the next level. She's an innovative content creator, brand visionary and connector."
Most recently, Weitzman was running her own consultancy working with clients on luxury content strategy and creation, branding and marketing. She also launched Gio Journal as editorial director, travel and beauty editor and serves on the Board of Directors for the Beverly Hills Convention and Visitors Bureau. Weitzman can be reached at bweitzman@murphyobrien.com.
About Murphy O'Brien
Founded by Karen Murphy O'Brien and Brett O'Brien in 1989, Murphy O'Brien is an award- winning, integrated public relations, social media and Influencer marketing firm headquartered in Los Angeles with offices on the East Coast. For 30 years, the most trusted and iconic luxury travel, real estate and lifestyle brands have enlisted Murphy O'Brien for high-impact campaigns which deliver substantial value, drive engagement and increase sales. Murphy O'Brien now represents more than 100 clients including The Peninsula Hotels, Auberge Resorts Collection, Fairmont Century Plaza Hotel Residences, Greystar, Talisker Club, Dunkin, BJ's Restaurant & Brewhouse and more. For more information, visit murphyobrien.com.
Media Contacts:
Jennifer Evans Gardner
jevansgardner@murphyobrien.com
310.586.7157
Vanessa Villatoro
vvillatoro@murphyobrien.com
310.586.7171
Contact
Murphy O'Brien
Jennifer Evans Gardner, Vanessa Villatoro
310-453-2539
www.murphyobrien.com

Contact