Phase III Clinical Study of Valbenazine for Chorea in Huntington Disease
Huntington Study Group Announces Initiation of Phase III Clinical Study of Valbenazine for the Treatment of Chorea Associated with Huntington Disease.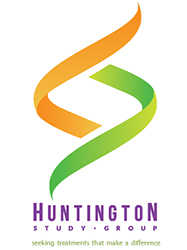 Rochester, NY, November 14, 2019 --(
PR.com
)-- The Huntington Study Group (HSG), a world leader in spearheading research and conducting clinical trials in Huntington disease (HD), today announced the initiation of KINECT-HD, a Phase III clinical study of valbenazine, a selective vesicular monoamine transporter 2 (VMAT2) inhibitor, for the treatment of chorea associated with HD. Chorea, one of the most common symptoms of HD, refers to involuntary twitching movements that first tend to involve the fingers and toes and then progress to include the whole body. KINECT-HD is a multi-center, randomized, double-blind, placebo-controlled study conducted in collaboration with the University of Rochester's Clinical Trials Coordination Center, and sponsored by Neurocrine Biosciences, a neuroscience-focused biopharmaceutical company that discovered and developed valbenazine. Valbenazine is approved by the FDA to treat adults with tardive dyskinesia, an involuntary movement disorder characterized by movements in the face, tongue, or other body parts.
"Chorea is one of the most common and disruptive symptoms of Huntington disease that affects every aspect of a patient's life and daily function," said Erin E. Furr Stimming, M.D., principal investigator of the KINECT-HD study for the HSG, and associate professor of neurology at McGovern Medical School, UTHealth in Houston. "We're excited to partner with Neurocrine Biosciences to explore valbenazine as a potential treatment for chorea associated with Huntington disease, and further the Huntington Study Group's mission to find more effective treatments for people living with this devastating disorder."
The KINECT-HD study is currently enrolling participants aged 18 to 75 with a clinical diagnosis of HD with chorea at 55 study centers across the U.S. and Canada. The 18-week study will include a screening period, a treatment period, and a follow-up period.
"As part of our continued commitment to advancing life-changing treatments for people with movement disorders, we're pleased to partner with the Huntington Study Group to evaluate valbenazine as a potential therapy to address chorea associated with Huntington disease," said Eiry W. Roberts, M.D., Chief Medical Officer at Neurocrine Biosciences. "Valbenazine is currently FDA-approved for the treatment of tardive dyskinesia, an irreversible involuntary movement disorder, and we hope to show similar benefits in addressing the motor symptoms associated with chorea in patients with Huntington disease."
About Huntington Disease
Huntington disease (HD) is a hereditary neurodegenerative disease characterized by a movement disorder, psychiatric difficulties, and cognitive changes, usually beginning in middle adult life. Additional characteristics of HD include weight loss (probably from a combination of difficulty eating, and calories burned by the involuntary movements), difficulty swallowing, and hard-to-understand speech. About 30,000 people in North America have HD, and another 150,000 are considered "at risk" for inheriting the illness because they have (or had) a parent with HD.
About the Huntington Study Group
Founded in 1993 in Rochester, NY, the Huntington Study Group (HSG) is a not-for-profit organization comprised of the world's first and largest collaborative network of experts in Huntington disease. The mission of the HSG is seeking treatments that make a difference for those affected by HD. With over 700 credentialed HD experts at more than 120 HSG credentialed research sites worldwide, the HSG is a leader in conducting clinical trials for HD. The HSG also offers educational services like CME4HD ™ for healthcare professionals and care providers on treating patients with HD.
Contact
Huntington Study Group, Ltd.
Kevin Gregory
585-244-8804
https://huntingtonstudygroup.org

Contact