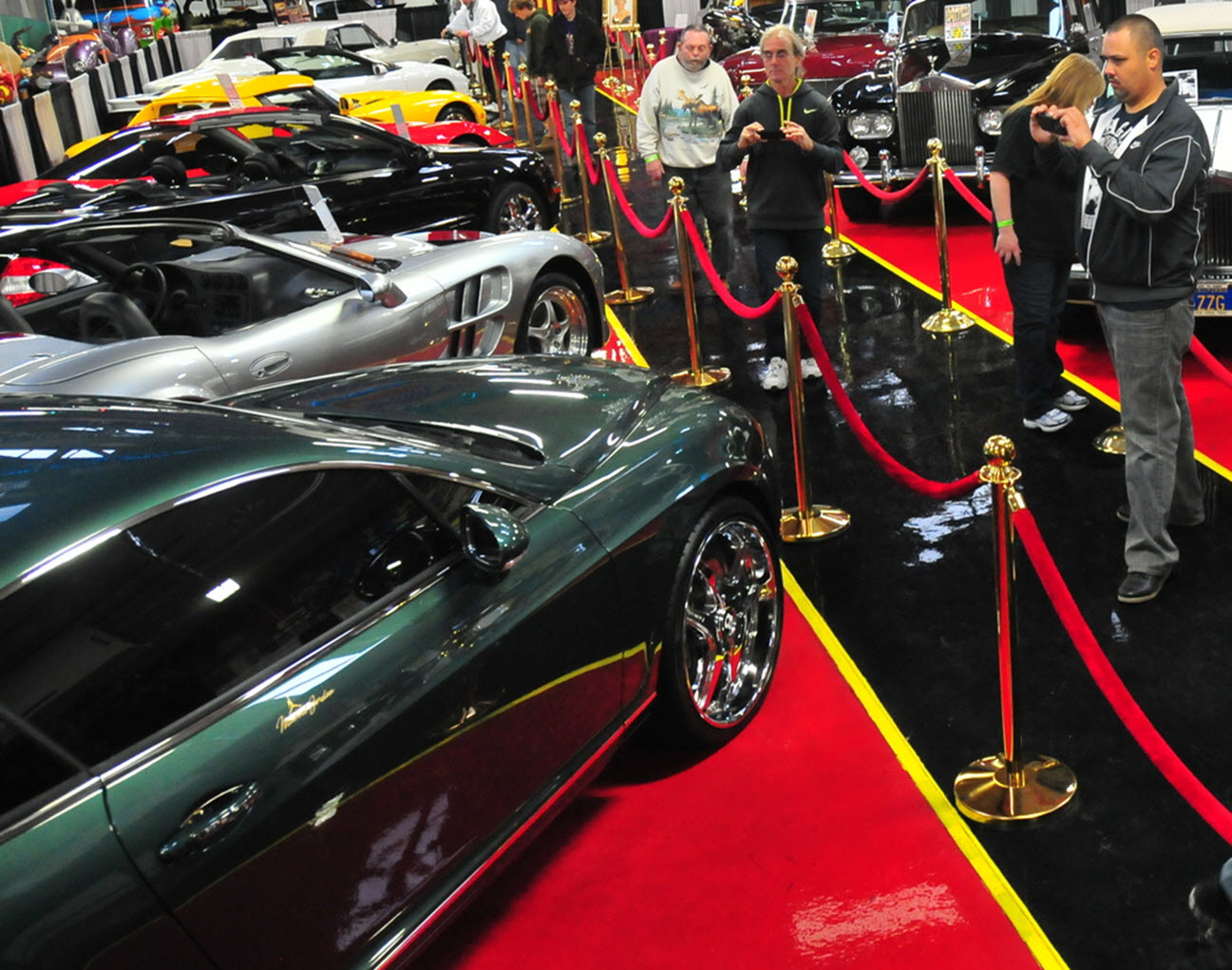 Volo, IL, May 04, 2020 --(
PR.com
)-- Imagine floating down the highway in the same sort of luxury as the most famously gifted basketball player of all time - a 2005 Bentley so sleek and nimble that it actually inspired a pair of that famous player's famous shoes.
Now picture yourself at the wheel of the very same car that Michael "Air" Jordan himself drove from the year he bought it new until he sold it to the Volo Auto Museum in 2011. For $129,995, you can make that dream reality.
"Nothing beats the luxury styling and sports handling of a Bentley, unless that Bentley was the personal driver of Michael Jordan," said Brian Grams, director of the museum at 27582 Volo Village Road, which this week listed the Bentley for sale.
Now celebrating its 60th year, the Volo Auto Museum is known worldwide for its amazing collection of vintage, classic and muscle cars, as well as its showrooms gleaming with cars of the rich and famous. Perhaps none can match the panache of Jordan's forest green Bentley Continental GT.
"Michael Jordan personalized the car with tinted glass to avoid gawkers, a $9,000 set of Lowenhart wheels and a talking radar system with front and rear sensors," Grams said. "This car has everything - from a twin turbo W-12, 552-horsepower engine to a leather and wood trim interior, 14-way power seats and a four-wheel independent suspension."
But more than that, it has the added value of documentation proving it was Jordan's. In fact, the car remains titled in the name of the man many acknowledge as the greatest athlete of all time, with compact discs and a factory phone the star left in the car.
Jordan shot to fame as a Chicago Bull after being the third pick in the first round of the National Basketball Association draft in 1984. The hugely popular basketball phenom so loved the shape, styling and maneuverability of this Bentley that he had his designer use it as the inspiration for the Nike Air Jordan XXI basketball shoe in 2006.
With millions of fans reliving the Chicago Bulls dynasty years of the 1990s as they watch "The Last Dance" docu-series on ESPN, Jordan's star power is as dazzling as ever.
"For the right buyer, this car is a chance to own both automotive and athletic history," Grams said. "And through its sale, we can continue the constant evolution of our collection that is the hallmark of our attraction."
To that end, also listed this week for sale were museum star cars formerly owned by Brian Wilson of the Beach Boys (a red 1990 Chevrolet Corvette ZR1 that was gifted to the singer by Corvette); Andy Granatelli of the Automotive Hall of Fame and former STP CEO (a blue Duesenberg II Murphy Body Roadster); and Rod Stewart (a yellow 2002 Dodge Viper once stolen for a joy ride by the singer's gardener).
Serious inquiries are welcome at 815-385-3644.
The Volo Auto Museum features hundreds of vintage, classic and film-famous cars as well as music machines, animatronic displays and more. Officials presently plan to reopen June 1, when the museum is set to return to its regular hours of 10 a.m. to 5 p.m. daily. Social distancing measures and sanitation stations will be in place.
Guests and public-facing employees will be required to wear masks. Admission is $15.95 for adults, $8.95 for children ages 5 to 12 and free for children 4 and younger. For other information, call 815-385-3644, visit
volocars.com
or find Volo Auto Museum on Facebook.
Photos provided.
Photo captions:
MJ Bentley: The Volo Auto Museum is selling a 2005 Bentley that Michael Jordan purchased new and drove untl he sold it to the museum in 2011. The car, still titled in Jordan's name, features numerous personalizations that the basketball superstar added - and was the inspiration for the 2006 Nike "Air" Jordan shoes.