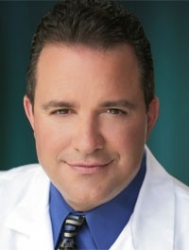 Milwaulkee, WI, April 22, 2008 --(
PR.com
)-- Some think dentists can only fix a broken tooth. But Dr. Peter Badalamenti of Milwaukee, WI is also fixing broken hearts. Dr. Badalamenti is one of many dentists across America, who has joined the national teeth bleaching campaign for W.I.N., called S.M.I.L.E.
W.I.N., is a non-profit outreach for abuse recovery. W.I.N. offers a twenty-week abuse recovery program for women, men and children called Right Living. W.I.N. was founded by Dr. Tracy Kemble in 1995. Says Dr. Kemble, "Abuse affects 1 in 4 women. Abuse however, is not a disease, it is a learned behavior. Therefore, with the proper education, the power to heal is within our reach."
The S.M.I.L.E. Program is also endorsed by the Mrs. Globe organization (the Miss World for married women). State delegates for Mrs. Globe® not only become spokespersons for W.I.N., but also for the participating dentists in their state, such as Mrs. Wisconsin will become the spokesperson for WIN and Dr. Badalamenti.
Dr. Badalamenti is supporting the WIN Foundation and offering community members the chance to give back to the community as well, by getting their teeth whitened and the proceeds from the services will benefit the Women In Need Foundation. For more information on the program or how to whiten your smile, please contact Dr. Badalamenti at Phone: (414) 258-3332.
###