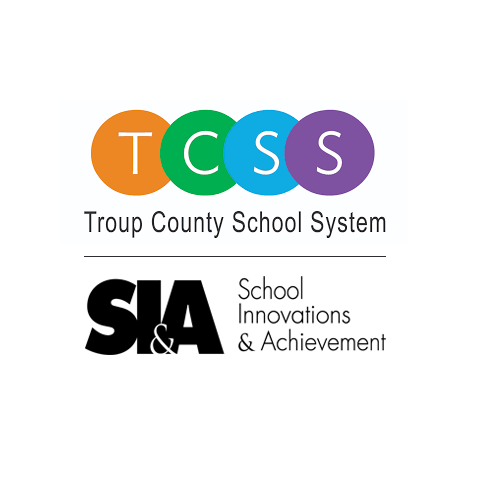 Atlanta, GA, October 26, 2020 --(
PR.com
)--
School Innovations & Achievement
(SI&A), creators of award-winning software and service solutions for K-12 school administrators, announce their newest partnership with Georgia's Troup County School System. In collaboration with SI&A's flagship product, The Achievement Initiative, featuring Attention2Attendance (A2A), Troup County schools will increase learning time, decrease dropouts and begin to close the achievement gap in graduation rates. A2A is a web-based attendance management and intervention software system designed to create a culture of achievement starting with creating a culture of showing up. SI&A believes that culture change is essential to closing the achievement gap.
With over 30 years of experience, Dr. Brian Shumate, Superintendent of the Troup County School System, found areas of excellence within the school system as he came into the role a little over a year ago. There was much to build upon, but some areas that still needed revamping according to Shumate. His primary motivation in decision-making focuses on serving the best interests of the child. With A2A, his aim is to continue creating a direct line of communication — to be hands-on and to communicate openly and honestly with administrators, families and students. "Our district has become stronger and I think people have more faith in us because we have a plan, we execute the plan and we modify the plan as we go, and we're transparent about what happens or doesn't happen," Dr. Shumate said.
Leadership in Troup County schools and SI&A recognize there is a national attendance crisis and that the solution lies with culture change. A2A delivers a consistent, timely attendance notification process across all campuses and provides district and campus staff with the detailed data required to measure, manage, and prevent chronic absenteeism. Staff can quickly access all student information including the days and periods missed as well as attendance related notes and any conference activity. From start to finish, any at-risk attendance trends are easily managed with the A2A web-based software. A2A's streamlined attendance process, text, email and letter production and mailing, allows district staff to spend more time talking to parents and engaging with students.
In partnering with SI&A, Troup County schools can move the needle on complex issues, including: achievement, learning, opportunity, digital divide, income, homework gap, access and participation levels. Central to all of these issues is attendance. "Attendance is what holds everything together - it's fundamental - and we need to pay attention because we can't teach them if they're not here, and when they're in school, we have the ability to serve them better," Superintendent Shumate stated. "Our district is the centerpiece of this community. We touch more facets of Troup County than any other organization, from pre-K to graduation to college community partnerships, faith-based organizations, and three different city governments - every nook and cranny of the county somehow has an affiliation with the school district. And if we're doing well, everyone is cooking."
SI&A is driving critical positive change in student outcomes through their award-winning software and service solutions for K-12 school districts. With more than ten years in K-12 attendance management and over 2.5 million students in their data sample, their innovative programs help to protect school district funding, mitigate risk in state and federal programs and improve student attendance. SI&A's many innovative programs utilize their core competencies of data analytics, software development, organizational effectiveness, communication/messaging, along with attendance and compliance expertise. SI&A's flagship product, The Achievement Initiative, features Attention2Attendance (A2A), to increase learning time, decrease dropouts and all but eliminate the achievement gap in graduation rates.
For more information, visit us at: www.sia-us.com,
LinkedIn
, or @K12Achievement on Facebook and Twitter