Pangea Properties Partners with Little Free Library
Pangea Properties, through its 501c3 arm Pangea Cares, recently built and installed Free Little Libraries throughout the neighborhoods it serves in Chicago, Indianapolis, and Baltimore.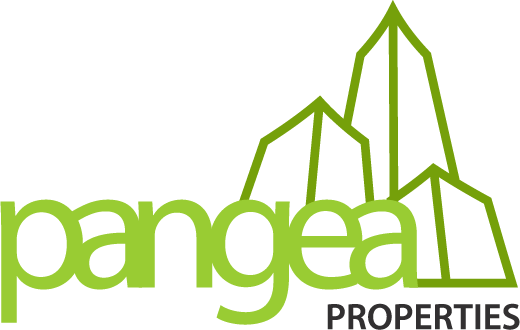 Chicago, IL, June 30, 2021 --(
PR.com
)-- Chicago-based
Pangea Properties
(Pangea) is proud to partner with the nonprofit Little Free Library to build and install 19 little libraries across the neighborhoods where they have a presence in Chicago, Indianapolis, and Baltimore. The libraries act as an honor-based book exchange to provide books to the neighborhoods and encourage literacy of all ages.
Based out of Hudson, Wisconsin, Little Free Library has a goal of supplying a "Little Free Library in every community and a book for every reader." Through their program, books are available for free 24 hours a day, 7 days a week, 365 days a year, without need for a library card or other registration. Currently the group boasts over 100,000 libraries in over 100 countries across the globe, leading to over 42 million books shared annually.
The community service arm of Pangea, a 501c3 nonprofit organization named
Pangea Cares
, was founded in order to help grow and improve the communities we serve from the inside out. With that goal in mind, Pangea Cares developed three main pillars of focus: food & nutrition, education enrichment and community development. Given that Little Free Library's mission fits solidly within the education enrichment pillar, it was easy to say "yes" when the idea to build and install our own little libraries was brought to our attention.
Pangea employees from all departments across the organization gathered together to build the birdhouse-shaped containers that will protect the books from the elements to keep them safe and available to readers throughout the seasons. Once built and decorated, teams installed the libraries across the Chicago, Indianapolis, and Baltimore neighborhoods Pangea serves.
A map of all official Little Free Libraries, including those installed by Pangea,
is available at this link
. Pangea is also running a social media contest starting July 1, 2021 for anyone who visits one of their Little Free Library locations. To be entered to win a variety of monthly prizes, simply take a picture of the Little Free Library and post it on
Facebook
,
Instagram
, or
Twitter
tagging Pangea and using the hashtag #PangeaLFL. Winners do not need to be current residents of Pangea, but they must be following Pangea on the platform where they upload the picture.
Pangea is currently also working with aldermen and other officials to promote the little libraries throughout the area as well as find potential locations for future libraries. While they are proud of the 19 initial Little Free Libraries, they would love to install even more across the three cities and beyond. For anyone interested in donating funds or books, please email
cares@pangeare.com
.
Pangea also has an Amazon Wishlist to order books and have them delivered directly.
About Pangea Properties:
Pangea Properties is a Chicago-based private real estate investment trust founded in 2008 by Al Goldstein to provide quality, affordable housing. Pangea Properties acquires value-add apartment buildings and renovates them as workforce housing, investing almost $500 million in 12 years to acquire and rehabilitate almost 13,000 units in Chicago, Indianapolis and Baltimore. By doing so, Pangea Properties helps to improve neighborhoods block by block and catalyze nearby development. At a time when most U.S. cities face a workforce housing shortage, Pangea Properties has committed to this housing sector, holding assets for the long term and working to be a positive force in residents' lives and in the neighborhoods it serves.
Editors:
For more information or to schedule an interview, contact Matt Baker, mbaker@taylorjohnson.com, (312) 267-4512.
Contact
Taylor Johnson
Gretchen Muller
(312) 267-4511
Matt Baker, mbaker@taylorjohnson.com, (312) 267-4512

Contact