Pennsylvania Institute of Technology Names Senior Executive the College's Eleventh President
Trustees of Pennsylvania Institute of Technology, an independent college in Greater Philadelphia, has selected its next President.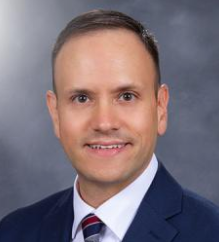 Philadelphia, PA, June 30, 2021 --(
PR.com
)-- The Pennsylvania Institute of Technology (P.I.T.) Board of Trustees has named H. Matthew Meyers, currently Executive Vice President, as the eleventh President and Chief Executive Officer of the College.
Meyers is widely regarded as an extraordinarily effective and collaborative higher education leader who has grown within the institution in an upward trajectory for the past thirteen years.
President Meyers earned his B.A. from Muhlenberg College in addition to holding an M.B.A. He succeeds the late President William B. Robison, Jr. who passed away due to complications of COVID-19 earlier this year.
Board Chair Thomas McDuffie announced the election and noted his support in an announcement that went out to the College on Monday.
In making the announcement McDuffie wrote, "It is with a combination of pride and confidence I announce that a unanimous Board decision was made to promote Matt Meyers officially as the President and Chief Executive Officer of P.I.T. The pride springs from watching Matt grow and mature during his thirteen years at P.I.T. Confidence emanates from the way he had accepted responsibility and gathered the reins of leadership during the past eight-plus turbulent months when we both lost President Robinson and adapted to the fickle horror of COVID. For over a decade, Mr. Meyers has been a member of the leadership of the College. His steady rise in responsibility reflects his willingness to be flexible, learn, and make sound decisions. In each position, Matt has excelled. He has communicated within and beyond P.I.T and represented the school extremely well. Given this and the knowledge that Matt is dedicated to leading P.I.T through the unpredictability of the post COVID era, I ask that each of you fully support Matt and P.I.T as we move forward."
Pennsylvania Institute of Technology, in Media, PA, is a Middle-States accredited, independent, non-profit, college offering bachelor degrees in nursing and general studies; associate degrees in healthcare, cannabis studies, behavioral health, practical nursing, psychology, and physical therapy assistant, diagnostic medical sonography, and professional certification in practical nursing, and clinical medical assisting. The college has been a celebrated provider of exceptional, individualized education serving the Delaware County and Philadelphia Regions for over sixty-eight years. P.I.T. is a smaller, more personal alternative to community college for degree-seeking transfer students and students who are pursuing a specialized certificate program.
P.I.T. has strong transfer agreements with a wide range of universities in the area that allow students to transfer smoothly into a bachelor's degree program as well as lifelong career placement assistance.
Contact
Pennsylvania Institute of Technolog
Jamie Gandy
610-892-1500
www.pit.edu

Contact