International Artist Cat Tesla Will Exhibit at the Market Art and Design Show in the Hamptons
This exhibit will feature Tesla's Abstract Series of Paintings Represented by Steidel Contemporary. Thursday, Aug. 12 | Select VIP Preview & Opening Evening; 1-5 pm - Exclusive Entry for Select VIPs; 5-9 pm - Exclusive Entry for Fair Pass Holders and Select VIPs; Public Fair Hours: Friday, Aug. 13 and Saturday, Aug. 14: 11am - 7pm; Sunday, Aug. 15: 11am - 5pm; The Bridgehampton Museum, 2368 Montauk Hwy, Bridgehampton, NY 11932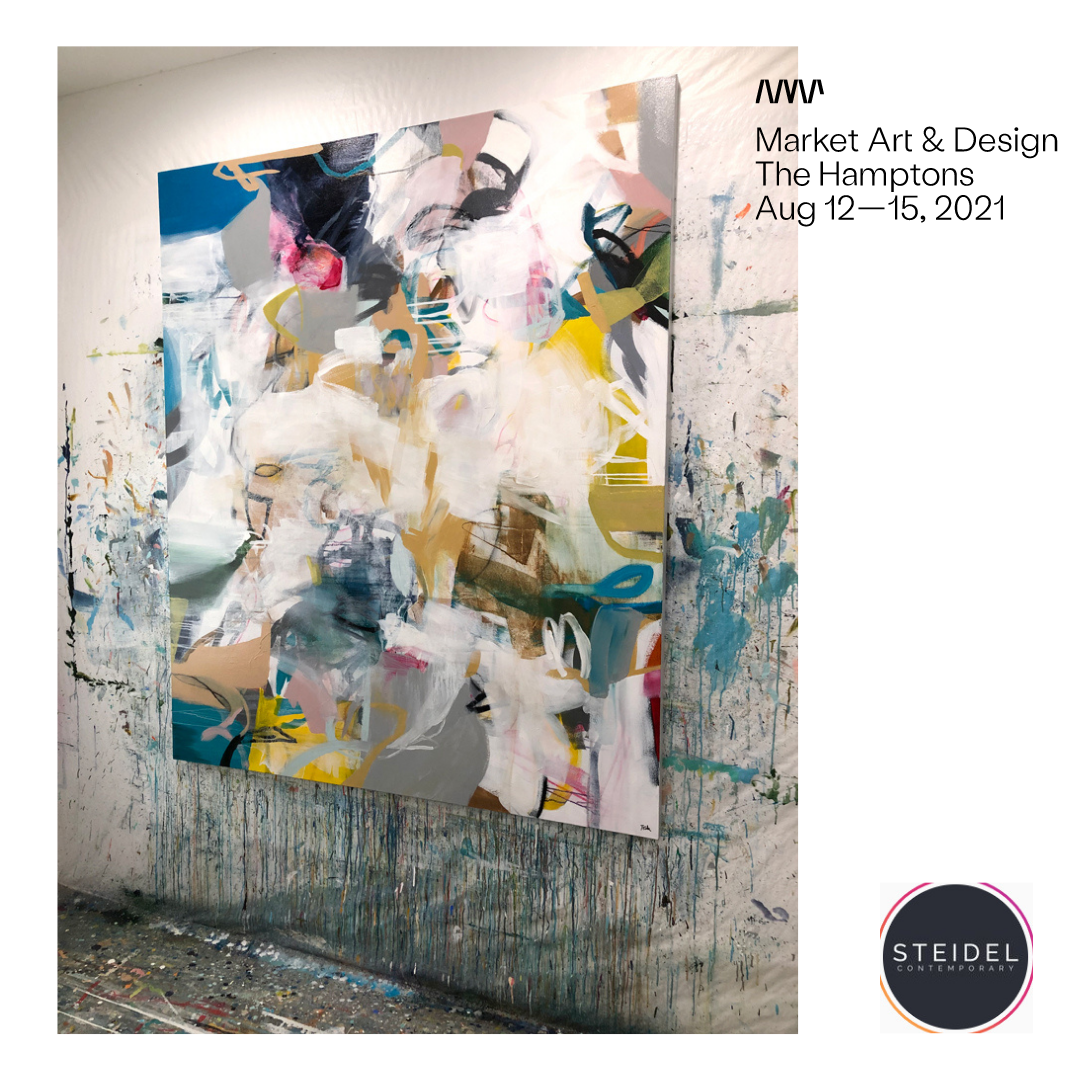 Bridgehampton, NY, August 11, 2021 --(
PR.com
)-- On August 12-15, 2021, Cat Tesla will premiere her latest paintings from her "Feeling Good" Series of Abstract Paintings. Tesla has completed 7 brand new large-scale paintings specifically for this show. All paintings will be available for sale for the first time.
Market Art + Design, the East End's premier art fair, returns to The Bridgehampton Museum in August of 2021. Market Art + Design's eleventh edition will feature 80 top galleries presenting the best in modern and contemporary art and design in an expanded, museum-quality pavilion. Tesla is one of a few international artists, whose work is represented by galleries in the U.S. and U.K.
"Using nature as my muse, I combine color, shape, and line resulting in a painting that has tons of layers, gestural, and free. I use acrylic, inks, graphite, wax crayon, oil pastel, & oil glazes. I start each painting with a ritual: taking a hike or sitting outside, doing mindful meditation and then beginning. Coming to the studio centered and without expectation allows me to have a conversation with the canvas. A mark is made, in response another, and another, and the dance begins."
Tickets are $25/day or $50 for the entire weekend:
https://artmarkethamptons.com/tickets/key/gen?unii-access-key=GEN
Steidel Contemporary, attractively based in Palm Beach County, Florida, is a leading platform for international, contemporary works of art. The gallery is dedicated to bringing emerging and mid-career artists from across the globe to the high-end Florida market and greater US audience as well as maintaining a strong focus on intriguing sculptural collections.
Cat Tesla Fine Art, Atlanta, GA. Contact: 770.715.3573, catteslaart@gmail.com
Contact
Cat Tesla Fine Art
Cat Tesla
770-715-3573
www.artbycat.com

Contact