The New Economic Stimulus Program by Valencia Stone Sarasota
Valencia Stone has launched their new Economic Stimulus Program in hopes of contributing to the betterment of our economy. They are offering a program to all taxpayers which would be one more step towards progressing away from our current economic crisis.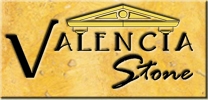 Sarasota, FL, May 20, 2008 --(
PR.com
)-- Valencia Stone, located at 2332 17th Street in Sarasota Florida, has a new program geared towards improving the current economic state by passing on huge benefits to the consumers.
Valencia Stone's new program is open to all taxpayers who have filed a 2007 tax return. The program consists of a maximum credit of $600 to be used towards the purchase of stone countertops. Valencia Stone will also include other benefits on top of the stimulus credit. These benefits include free granite cutting board and free 40" vanity top to be selected from their huge remnant section. This program is valid for a limited time only and is redeemable at Valencia Stone's premier location at 2332 17th Street in Sarasota, Florida, between Tuttle Ave. and US. 301.
You can also visit Valencia Stone online at www.ValenciaStoneSarasota.com
The economy is going through a rough patch right now and the housing market has felt a huge hit. It is up to all of us to help make a difference. Congress passed the Economic Stimulus Act of 2008 in which taxpayers may be entitled to a maximum rebate of $600 for individuals and $1200 for married couples. The rebates are the centerpiece of a $152 billion package in the Economic Stimulus Act of 2008 designed to jumpstart the economy. "At Valencia Stone we believe that everyone's help is needed for there to be a positive result, which is why we are offering our Economic Stimulus Program Program. All you need is a valid copy of your 2007 tax return with a legal form of identification and you are eligible for the Valencia Stone stimulus package," said Francesco Plazza, executive director at Valencia Stone. He goes on to say, "it may not be enough to make a huge impact, but we are going to do whatever we can to help out in a positive way, even if all we do is create awareness for other small businesses to come up with their own creative programs to join the fight with us for a better tomorrow."
About Valencia Stone:
Valencia Stone has been creating beautiful natural stone countertops for over 30 years. Although Valencia Stone specializes in fine workmanship of natural stone in their large in house workshop, they also offer "The Total Package." Besides the fact that their stone pricing is all inclusive and very affordable they also carry a large selection of ceramic/porcelain tile, travertine, marble/granite tiles, onyx, stone cleaners/sealers, and backsplash tiles. All this and more can be viewed in their beautiful Sarasota Design Center at 2332 17th Street (between Tuttle Ave. and US301).
###
Contact
Valencia Stone
Francesco Plazza
941-365-6000
www.valenciastonesarasota.com

Contact