AdEngage Wins Mandate for Ramee Hotels' SEO & Web Development
AdEngage and Ramee Hotels join forces to give guests a digital experience like no other, with a brand-new website and top-notch search engine optimization services to elevate Ramee's online presence in India, Dubai, Oman, and Bahrain.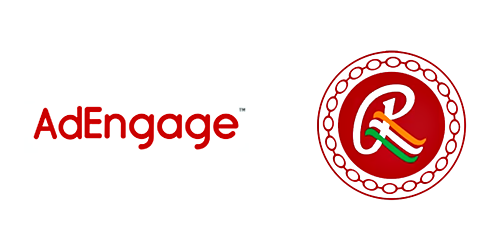 Dubai, United Arab Emirates, February 05, 2023 --(
PR.com
)-- AdEngage, an integrated digital marketing company, has been awarded the Website and Search Engine Optimization mandate for Ramee Hotels. The mandate encompasses the creation of a modern group website and the execution of advanced search engine optimization strategies to boost Ramee Hotels' online visibility across India, Dubai, Oman, and Bahrain.
Ramee Group has been providing exceptional leisure experiences for guests for over 30+ years and seeks to elevate its digital presence and reach new heights through this partnership with AdEngage.
According to Mr. Raj Shetty, Chairman, and Managing Worker of Ramee Group, the company is dedicated to providing its guests with a lifestyle experience that meets their needs. Ramee Group's diverse portfolio of successful and profitable food and beverage brands, including Tanatan, Bombay Adda, Vice, Cavo, and others, makes it a popular choice for after-work parties and get-togethers for business travelers. The new group website will be the destination for guests seeking information about the brand and planning their next getaway and after-office entertainment and dining. It will showcase the full extent of the company's operations and customer-focused endeavors.
The partnership between AdEngage and Ramee Group is poised to bring about a new era of digital growth and success for Ramee Hotels. Implementing advanced search engine optimization and creating a modern group website will help the company reach a wider audience and provide exceptional experiences for guests.
Saurabh Gahoi, Vice President of Ramee Group, stated that the company recognizes the need for a modern website and increased visibility on search engines. That's why they turned to AdEngage, with their expertise in the hospitality industry, as the ideal partner to achieve their Chairman's vision.
According to Pancham Banerji, CEO of AdEngage, the collaboration promises success as both companies are dedicated to providing exceptional experiences for guests and expanding the Ramee brand.
AdEngage's wealth of experience in the hospitality industry and understanding of modern-day customer dynamics positions the partnership for success. The joint effort is focused on elevating Ramee Group's digital presence and establishing it as a true lifestyle brand in the hospitality industry across UAE, Bahrain, Oman, and India. The new group website and search engine optimization strategies will help Ramee Group reach out to customers looking for a lifestyle resort and hotel.
Contact
AdEngage
Namrata Agrawal
+919137612073
adengage.in

Contact