Indulge in the Rich Flavors of Napoleon Bonaparte's Vintage 1792 Madeira in Miami
Old Liquors Inc., a Miami-based company specializing in ultra-rare vintage wine and spirits from around the world, is hosting the "Experience of a Lifetime," an exclusive event that will allow a select group of 24 individuals to taste some of the oldest and rarest wines and spirits in the world. This unforgettable experience will take place on Saturday, February 18, 2023, at 7 pm at Klaw Restaurant's Private Dining Room.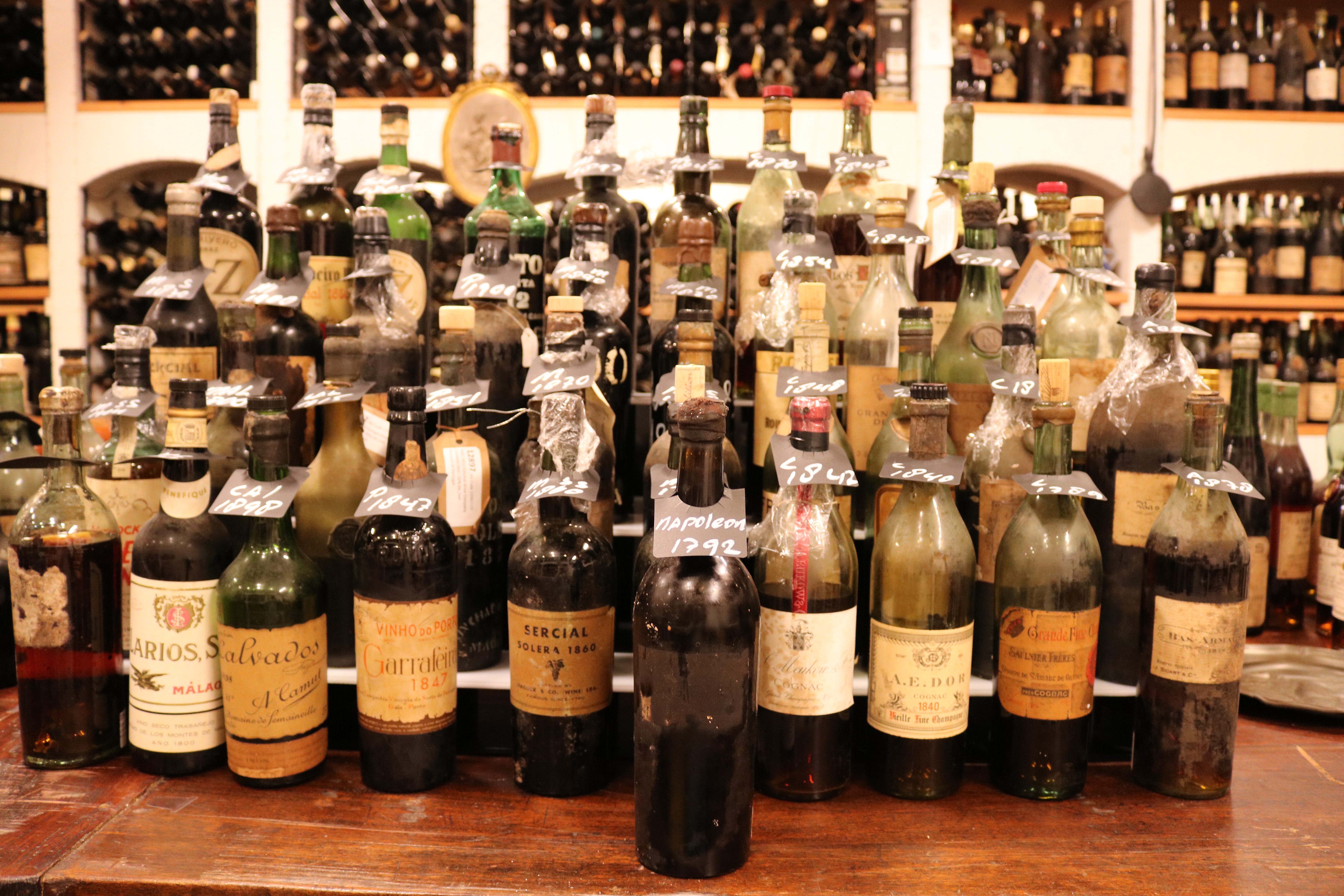 Miami, FL, February 09, 2023 --(
PR.com
)-- Attendees, including collectors, experts, tastemakers, and VIPs, will have the opportunity to indulge in 25 exquisite 18th and 19th-century wines and spirits, including a 1789 vintage cognac, a 1893 armagnac, a 1792 madeira, an 1847 port, and a 19th-century rum. The event will feature a guided tasting of 12 of the rarest and most precious 18th and 19th-century vintages, complemented by a four-course dinner crafted by renowned Chef Paley.
One of the highlights of the evening will be the chance to taste the legendary Vintage 1792 Napoleon Madeira. This one-of-a-kind wine has a fascinating history, as Napoleon acquired a pipe of this exceptional vintage during his journey to St. Helena for his exile in 1815, but was unable to enjoy it due to digestive issues.
After the four-course dinner, guests will be treated to a truly elevated experience as they move to the rooftop bar. Here, they will be able to savor all 25 of the unique and rare spirits and wines, dating back to the 18th and 19th centuries, while taking in the stunning views of Biscayne Bay and the historic Venetian Bridge. During the final moments of the evening, guests can revisit their favorite drinks to end the night on a high note.
This is a once-in-a-lifetime opportunity to sample some of the world's rarest and most exceptional vintage spirits, and with limited spaces available, tickets are expected to sell fast. Book your spot now by calling 954-261-7061 or sending an email to office@oldiquors.com.
Background on Old Liquors
The Old Liquors Collection features over 10,000 of the world's oldest wines and liquors, including a 1715 vintage Madeira, a 1747 vintage Cognac, an 1842 vintage Scotch, and 1815 vintages of Armagnac and Port. With a focus on quality and authenticity, Old Liquors Inc. offers a wide range of products for collectors and connoisseurs alike in the Miami area, throughout the nation, and around the world. The cellar, featuring the Old Liquors Collection, is located in Doral, Florida.
The Old Liquors VIP Dinner will take place at Klaw Restaurant, located in the historic Miami Women's Club building, built in 1925. As one of Miami's oldest buildings, it provides the perfect setting for an unforgettable dining experience. The building features a grand dining room with massive colonial-arched windows, private dining space, a theater kitchen, and Edgewater's only rooftop bar, offering stunning views of Biscayne Bay and the Miami Beach skyline. Guests will be able to experience the history and culinary delights of Klaw Restaurant, making for a truly unforgettable evening. Braman Rolls Royce, the event's sponsor, is ensuring that guests arrive back at their hotel safely by providing transportation services.
Contact
Old Liquors Inc.
Bart Laming
954-261-7061
oldliquors.com
Journalists can contact Bart for invites to the event.

Contact