Patrick Henry College Announces 2023 Commencement Speaker Dr. Ben Carson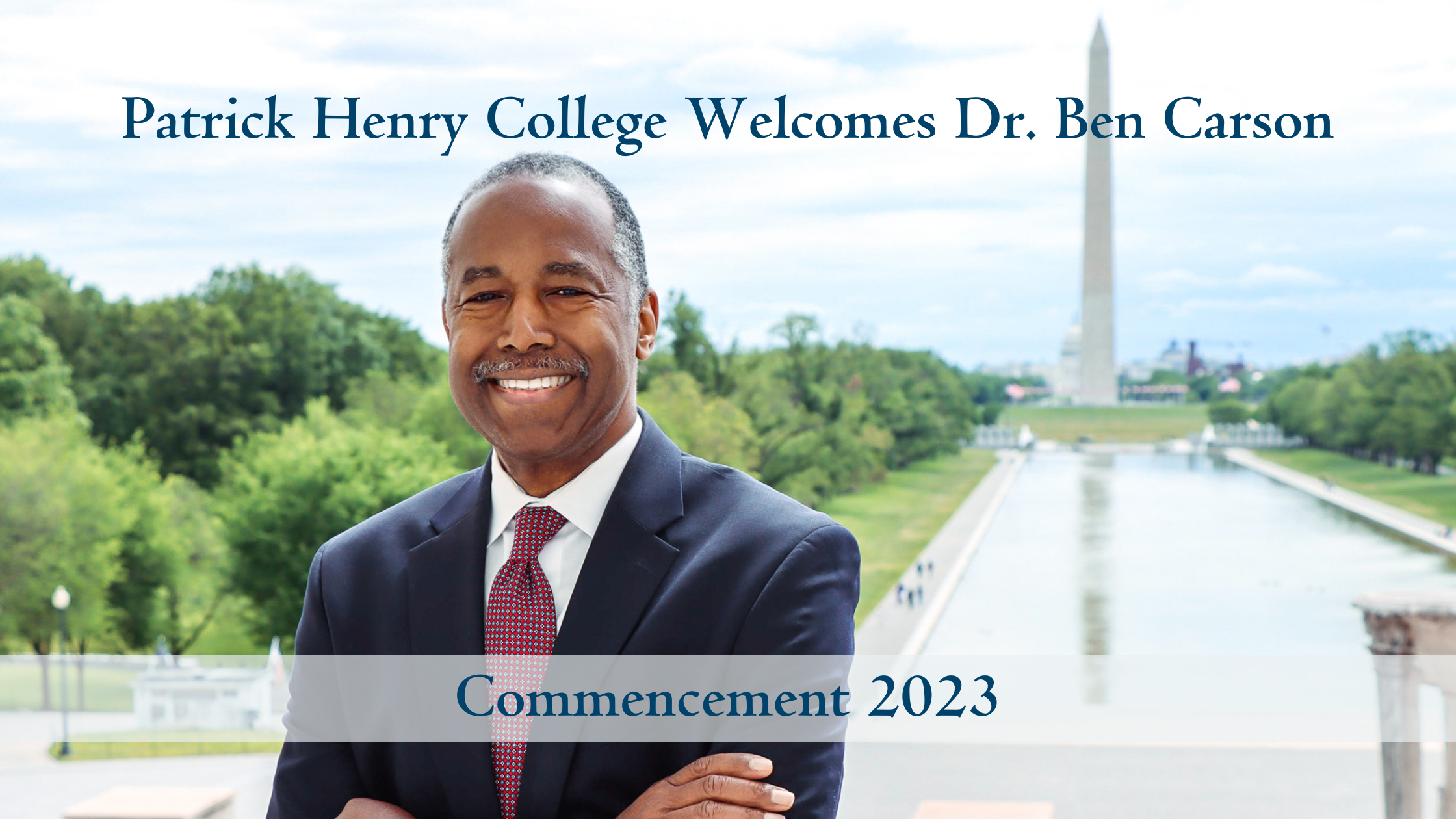 Purcellville, VA, March 18, 2023 --(
PR.com
)-- On Saturday, May 6, renowned pediatric neurosurgeon Dr. Ben Carson will be delivering the Commencement Address to the class of 2023 at Patrick Henry College (PHC).
"Our nation's history is filled with men and women who have led with humility and excellence," says PHC President, Jack W. Haye. "Patrick Henry College trains and equips leaders like Dr. Carson—leaders who champion the truth and communicate with bold humility, strength, and courage. We look forward to welcoming Dr. Carson to campus as he delivers the commencement address to the Class of 2023."
About Dr. Carson:
Dr. Benjamin S. Carson, Sr., M.D., is the Founder and Chairman of the American Cornerstone Institute, whose mission is to pursue common sense solutions that challenge conventional groupthink by promoting four founding principles of our country: faith, liberty, community, and respect for life.
For nearly 30 years, Dr. Carson served as Director of Pediatric Neurosurgery at the Johns Hopkins Children's Center, a position he assumed when he was just 33 years old, becoming the youngest major division director in the hospital's history.
Dr. Carson received dozens of honors and awards in recognition of his achievements including the Presidential Medal of Freedom, the nation's highest civilian honor. He is also a recipient of the Spingarn Medal, the highest honor bestowed by the National Association for the Advancement of Colored People (NAACP) and has been awarded over 70 honorary doctorate degrees. The U.S. News Media Group and Harvard's Center for Public Leadership named him among "America's Best Leaders" in 2008.
About Patrick Henry College
:
Patrick Henry College exists to glorify God by challenging the status quo in higher education, lifting high both faith and reason within a rigorous academic environment, thereby preserving for posterity the ideals behind the "noble experiment in ordered liberty" that is the foundation of America.
Founded just 22 years ago, PHC is already numbered among the top colleges and universities in the nation. PHC is accredited by the Southern Association of Colleges and Schools Commission on Colleges (SACSCOC). PHC prepares its graduates to make immediate and enduring impact "for Christ and for Liberty."
The unique fusion of three distinctives sets Patrick Henry College apart from any other college in the world:
1. High Academic Rigor
2. Fidelity to the Spirit of the American Founding
3. Unwavering Biblical Worldview
Contact
Patrick Henry College
Stephen C. Allen, Assistant VP and Director of Communication
(540) 441-8722
https://www.phc.edu

Contact