Tripology Announces Strategic Partnership with OpenTravel CRM to Boost Travel Specialist Membership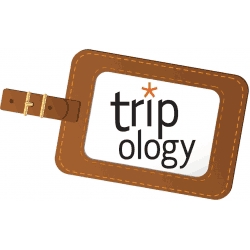 New York, NY, June 04, 2008 --(
PR.com
)-- Tripology, a global leader in online travel lead generation, announced today a strategic partnership to provide travel leads for Travel Science's OpenTravel CRM clients. The partnership will enable OpenTravel CRM agents to join the team of over 7,000 travel agents who currently receive qualified travel leads from Tripology. OpenTravel CRM (OTC) is an innovative Web 2.0 based free customer relationship management (CRM), marketing and back-office solution for travel agents.
"The depth and breadth of Tripology's reach will enable OpenTravel to deliver the travel industry's most innovative travel marketing and back office solutions," said Joseph Mazzarella, president and CEO of Travel Sciences, which developed OTC. "By integrating Tripology's cutting edge technology, OpenTravel CRM is able to expand its portfolio of products to assist agents grow their business and all in one convenient location."
"We are extremely pleased to be partnering with Travel Sciences. Tripology is a next generation innovative web service that delivers travel leads to specialists based upon their areas of specialty. Once OpenTravel agents receive the leads the OTC product is ideal for building and managing customer relationships, and enabling more sales through effective marketing tools," said Brett Krasnove, VP Product Development for Tripology.
"This partnership will expand our growing network of over 7,000 travel specialists available to work with high-intent travel consumers that visit our site. We look forward to delivering custom qualified travel leads to the OpenTravel CRM community to help grow their businesses."
Tripology offers specialists free registration, no monthly fees, complete control over leads they choose to purchase, exposure to over 40,000 travelers from all over the globe who find Tripology each month and dedicated support staff providing personalized service M-F regular business hours EST.
About Tripology. Tripology.com is an online travel lead generation service that assists travel specialists grow their business by delivering qualified leads that match the specialist's criteria.
For more information please visit www.tripology.com
About Travel Sciences. Travel Sciences is a Hartford, CT. based leading developer of intelligent, web-based software solutions for the travel industry. It offers reservations, distribution and business automation solutions for cruise lines, tour operators and retail travel business. For more information on OpenTravel CRM please visit www.opentravelcrm.com, and for company information visit www.travelsciences.com.
###
Contact
Tripology.com
Lisa Gregory
212 213 4204
http://www.tripology.com

Contact