South Florida Law Firm Gives Low Income Clients a Legal Lift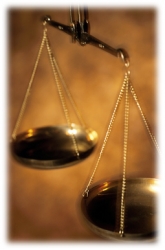 North Miami, FL, June 12, 2008 --(
PR.com
)-- The Law Firm of Caserta, Spiriti & Gonzalez, is providing a helping hand to Floridians, allowing "eligible" low income individuals access to a full service lawfirm with deeply discounted legal care.
The services will fall under the firm's Affordable Legal Lift Program ™. This program was spearheaded by Senior Member, David Caserta, who after returning back from Tallahassee and witnessing first hand the devastating State Budget Cuts, immediately called a meeting with the firm's Managing Member, Joe Spiriti, to discuss how the firm could reach out to the overwhelming number of Floridians that cannot afford legal services. Aided by Attorney/Member Maria Cristina Gonzalez, who previously dedicate several years as a family law practitioner with the Dade County Legal Aid Society, Spiriti reviewed some of the public and private programs offered in several states. After weeks of review and joined commitments by all of the Attorneys in the firm, the Affordable Legal Lift Program™ was created.
To be eligible for the Affordable Legal Lift Program ™, individuals will need to fill out a simple application, provide current paystubs, or similar proof of income, and fall within the Client Financial Eligibility Guidelines, which have been set by the firm. The Guidelines are based on Size of Household and Annual Income.
Under the Affordable Legal Lift Program ™, Caserta, Spiriti & Gonzalez will provide as much as a 50% discount off their usual and customary hourly rate. In addition, on Contingency Fee Cases (Where the fee is usually expressed as a percentage of the amount collected or awarded), Caserta, Spiriti & Gonzalez may accept a reduced fee as low as 20% if the case is settled before formal court proceedings begin or 25% if settled after filing the lawsuit.
"With the increased number of foreclosures and level of unemployment, everyone needs to give each other a Lift," says Caserta.
For More Information, please contact Joe Spiriti of at 305-899-5115; jspiriti@csgfirm.com; www.csgfirm.com.
###
Contact
Caserta, Spiriti & Gonzalez
Joseph A. Spiriti Jr.
305-899-5115
www.csgfirm.com

Contact