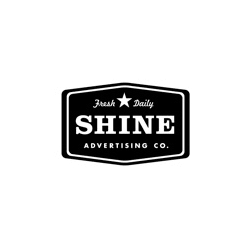 Madison, WI, June 13, 2008 --(
PR.com
)-- In Down Economy, Shine Advertising Continues to Shine.
Madison Agency Wins Two New Clients, as well as Creative Recognition for New Client Website.
In spite of an economic downturn in which most ad agencies are struggling to make ends meet, Shine Advertising continues to win new clients and accolades.
After a review with agencies from the East Coast, Shine was named online agency of record for Epic Kayaks, a brand of high-performance kayaks headquartered in Charleston, SC. In addition, after a review with other Wisconsin-based agencies, Shine was awarded the Carver Yachts business. Carver, one of the leading luxury cruising yacht manufacturers in the world, is headquartered in Pulaski, WI.
"We are an agency dedicated to building passion between people and brands," said Greg Wold, associate account director at Shine. "With brands like these, in many ways, our job is easy — building on the great products, heritage, and equities of Epic and Carver will be a genuine pleasure."
In addition, a recently completed Shine website for New York-based company The 24 Hour Plays was cited by "Communication Arts" magazine as its "Pick of the Week." Other brands that have shared this honor include national consumer brands Pearl Izumi, Zune, and Toyota Tundra.
"Great work gets noticed," said Mike Kriefski, co-founder and creative director at Shine. "Our work for The 24 Hour Plays captures the spirit of their brand through a dynamic online storytelling experience." The 24 Hour Plays website can be seen at 24hourplays.com.
These new account wins and accolades come on the heels of Shine being named national consumer agency of record for Wisconsin Cheese by the Wisconsin Milk Marketing Board, a nonprofit organization of Wisconsin dairy producers that promotes the consumption of milk, cheese, and other dairy products made in America's Dairyland.
"Just under seven years ago, we were three big-agency veterans who were tired of the way the ad game was being played – and we thought that maybe, just maybe, we could do something about it," said Kriefski. "We've broken nearly every rule that guides the traditional ad agency – and it's worked – for both us and our clients. That's what leads to new client wins and great work. Especially in an economic downturn, clients want fresh. They want bold. They want results. They want Shine."
Since its inception, Shine has grown into one of Madison's biggest, and best, advertising agencies. With more than $27 million in billings and a roster of national consumer brands, the agency has attracted both clients and employees from across the country.
In any given year, Shine turns down more work than it accepts – choosing only to work with like-minded clients. "Opting for slow growth," says Wold, "allows us to focus on doing great work that is rooted in well-defined business objectives. And by focusing on the success of our clients, we've found our own success. It's as simple as that."
Shine Advertising Co., headquartered in Madison, WI, helps build both established and up-and-coming brands such as Harley-Davidson Motorcycle Co., Weather Shield Doors and Windows, Umi Children's Shoes, and Veridian Homes. A full-service, employee-owned firm, Shine is dedicated to building passion between people and brands and holds truth, honesty, and integrity as its core values. Learn more at shinenorth.com.
Contact: Aleah Cerniglia
608.442.7373
acerniglia@shinenorth.com
###