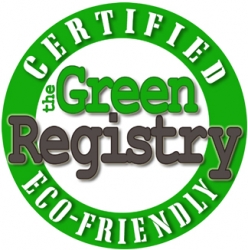 Scottsdale, AZ, June 19, 2008 --(
PR.com
)-- The Green Registry CEO, John Elef, is pleased to announce the addition of Ms. Jeri D. Sessler to the company's Management Team. Jeri will be joining them as VP Standards and Practices Review Division. She brings impeccable credentials to the post which include years of "green" consulting as an Energy Star Partner; developing and implementing programs designed to assist companies become more eco-friendly. She holds an MBA from Lake Forest Graduate School of Management and a BA from Northern Illinois University. Jeri, who also serves as the COO of EveryMedia, Inc., a digital and social media consultancy, helping clients create business models consistent with Web 2.0., has a wealth of industry association affiliations including The Association if Energy Services Professionals, and The American Society of Healthcare Engineers to list just a few.
"I am excited by all the possibilities here at The Green Registry," says Sessler. "The company has tremendous potential in assisting consumers to easily identify and purchase eco-friendly products and services over those which are not. No one else in the marketplace is making the same sort of long over due effort – certifying everything from laundry detergent to computers to building materials and more. That's really the foundation of a healthy planet, everyone doing their part, no matter how small it may seem. If we each make even a small effort it adds up to one big effort to preserve clean air, pure water and a healthy planet. And, as a mom I appreciate the company's goals and philosophy; identifying products and services that are right for your family and right for the planet."
In her capacity Ms. Sessler will also be primary liaison to The Green Registry Advisory Board, a gathering of credentialed University Professors each with an eco-specialty or discipline. Down the road The Green Registry looks forward to involvement in and support of both research and education in the eco sciences at all levels.
Jeri, a transplant from Chicago to Scottsdale, Arizona, and her team will review products from manufacturers and service organization who seek to join The Green Registry family of member companies. "It's the most important function we have here at The Green Registry and I'm delighted to have Jeri heading it up," states Elef.
"Jeri will work with companies to help them qualify as many products as possible for The Green Registry Seal - we look to be inclusive," says Elef. "Inclusive in that there are products that have been around for decades that are very eco-friendly but they tend to be overlooked. Sorting through all the products on the shelves trying to determine if they are right for your family and the planet is an impossible task. You can read labels and ingredients on everything and still have no idea if what you're about to purchase is eco-friendly. No one has the time or frankly the desire to do that kind of research every time they go shopping. That's what we're here for; to provide an easily recognizable quality standard: The Green Registry Certified Eco-Friendly Seal. If a product has The Green Registry Seal consumers know it's the right product to buy. Jeri and her team will be an invaluable asset in helping us achieve those goals."
Look for a hefty marketing roll out for The Green Registry in early Fall of this year – TV, Print and Web, all informing consumers about The Green Registry and urging them to look for the seal when they shop. For Information contact:
info@TheGreenRegistry.Org
.
###