Displaygifts.com Announce Flag Display Cases as New Products to be Added to Its List
www.displaygifts.com today announced that it has added 5 different styles of flag display cases to its product line.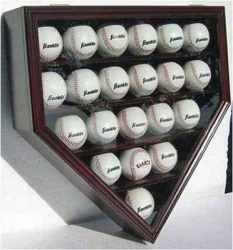 Daly City, CA, June 21, 2008 --(
PR.com
)--
www.displaygifts.com
today announced that it has added 5 different styles of flag display cases for military personnel and retirement servicemen and servicewomen. Displaygifts.com is a top wall display cases retailer in the U.S and features a large line of wall mount cabinets for collector needs. Also, Display Gifts is making efforts to expand it products lines and market reach. In the last 3 years displaygifts.com has reached beyond market sectors.
Amidst current economic conditions Displaygifts has reduced the price of all lines of products to satisfy users. Inspired by its user feedback displaygifts has grown from 1 line to 10 lines of products.
Steven Xi, President of Displaygifts Inc. has promised to keep the high standard of their display cases at reasonable prices.
To contact them please call Tammy at 1-650-873-1895 or email questions@displaygifts.com
About Displaygifts Inc.
Displaygifts offers quality display cases around the world with gallery quality. Founded in 2003 by Steven Xi, Displaygifts today is a top supplier in its sector. Displaygifts targets niche collector markets, which distinguishes itself from industry big players. Displaygifts will keep investing to enhancing the overall web experience for users. Displaygifts is headquartered in Daly City. For more information, visit www.displaygifts.com .
###
Contact
Display Gifts Inc.
Steven Xiao
650-873-1895
www.displaygifts.com

Contact