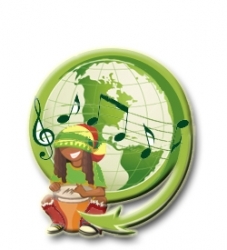 Mohawk, NY, June 23, 2008 --(
PR.com
)-- Reggae Festival for Climate Protection is an all-day Green Festival from 9am – 12am July 26th, 2008 to celebrate the environment and bring awareness to the importance of Climate Protection and the impact we have on the Environment.
Recognized by the US Green Building Council, Upstate Chapter, the first festival of its kind will be held at the Gelston Castle Estate in the Mohawk Valley, NY. 20 minutes north of Cooperstown and 10 minutes from the Thruway, people from all over the world will come to the summer home where US President Theodore Roosevelt grew up.
Gates open at 9am for Vendors and the Soccer Tournament begins at 10am. Music begins at 12pm with presentations and speakers throughout the day.
The music concert will feature John Holt & the Ruff Stuff Band, John Brown's Body, Trivini Band and Ghettoflex, Dave Hillyard & the Rocksteady 7, Trumystic, IRIEmember, the unifying themes of Reggae Music, Culture and Awareness will be hosted by "Original Rude Boy" Dahved Levy of WBLS 107.5 and brought together in the World's Greatest Outdoor Venue – Nature's Palace.
Jason Safford, CEO of Safflyn Corporation, the lead sponsor of the event stated, "Reggae Festival for Climate Protection unifies cultural and environmental issues. This is something different - a festival that unites people with the Earth and demands from our leaders more responsibility for our future well-being as a civilization. That is what Theodore Roosevelt commanded, what inspired Rostropovich and its electrifying to think I am part of such a movement."
Set atop the Mohawk Valley in Nature's Palace – the Gelston Castle Estate, in the midst of the world's greatest view, the green festival will showcase local and regional businesses, domino and soccer tournaments, games, arts & crafts, international cuisines, and performing bands encompassing international artists spanning the genre of Roots, Rock, Reggae, Calypso and Soca Music jamming for the environment.
General Admission to the festival is $20 before July 10th and $35 after. Children under 12 are free. VIP Admission is $150 and includes pre-festival reception dinner on Friday.
Vendor packages begin at $100 for for full day of operation.
Green vendors and Herkimer County businesses are encouraged to apply at a 50% discount.
For more information on tickets, vendor and sponsorship packages, and performances, visit
www.reggaeforclimateprotection.com
or call 866.746.0186.
###