LCW Introduces Cultural Detective®: Global Business Ethics Training Resource
Surveys of Global Ethics and Compliance Officers reveal that the top challenge in ensuring quality global programs is navigating the range of cultural norms in which their global workforce operates, and the need to keep a program from being or appearing imperialistic. The Cultural Detective®: Global Business Ethics training resource was developed in response to the need for a better, more sustainable solution to ethics dilemmas in a global business context.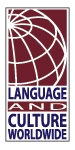 Chicago, IL, June 27, 2008 --(
PR.com
)-- Language & Culture Worldwide, LLC (LCW) has released its newest training tool, Cultural Detective®: Global Business Ethics. One in a series of culture-specific, values and situation-based resources to help develop intercultural competence, Cultural Detective®: Global Business Ethics is a package of tools designed specifically to support the communication, training, and development aspects of a global ethics and compliance program. Created with input from a worldwide network of corporate ethics and compliance officers and national culture experts, it is intended for use with global ethics officers, managers and leaders, and employees.
Cultural Detective®: Global Business Ethics builds upon research conducted by LCW in their Global Ethics & Compliance Programs Best Practices & Benchmarking 2007 Survey Report. The Report is available free of charge at www.LanguageAndCulture.com.
Additionally, LCW is offering a Global Business Ethics Open Enrollment showcasing the hands-on application of the Cultural Detective®: Global Business Ethics toolkit. Sessions will be held on Saturday, September 13, and Wednesday, September 17, in Chicago, IL, USA. A web-based session will be held on Thursday, September 18.
LCW offers training, coaching, and consulting services to meet the most sophisticated global challenges. The firm specializes in helping develop international workforces through Intercultural Development Programs, proven to build cross-cultural mindsets across organizations. In addition, LCW offers Translation services to assist in taking organizations to multi-lingual and multi-cultural audiences. Additional information is available online at www.LanguageAndCulture.com, or by calling +1 (773) 769-9595.
###
Contact
Language and Culture Worldwide, LLC
Malii Brown
773-769-9595
www.languageandculture.com

Contact