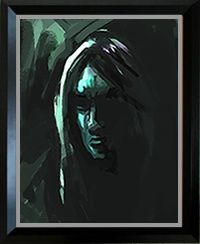 Rochester, NY, July 30, 2008 --(
PR.com
)-- "The Code of Handsome Lake" has been selected as a 'Finalist' for the Moondance International Film Festival.
Written, directed and produced by Michael Keene, "The Code of Handsome Lake" is the true story of the Seneca Prophet who lived in Western New York from 1745 to 1815. Handsome Lake is largely credited with saving Iroquois culture from the ravages of alcoholism as the result of a series of visions brought to him by three spirit messengers.
"We are honored with the selection of "The Code of Handsome Lake" by this prestigious film festival", Keene said. "Moondance is considered one of the most influencial film venues in the country which will continue to extend opportunities for new audiences to appreciate its message and artistic success".
"The Code of Handsome Lake is also now available as a part of a boxed DVD set titled, "Visions" which contains three other award winning documentaries by Michael Keene including :"The Murder of William Lyman", "The Strange Disappearance of Captain William Morgan" and "In Search of White Crows".
The documentary is currently housed in over 100 public libraries and historical societies in the U.S. and Canada and is available on 'glass-mastered' DVD 's for purchase at
www.Ad-Hoc-Productions.com
for $29.95.
Special Library and Historical Society Discounts are Available.
For more information, contact: Ad-Hoc Productions, Michael Keene-Producer:PO Box 40805 Rochester, N.Y. 14604. Email:info@ad-hoc-visions.com Phone: 1-800-648-8909 Website:
www.ad-hoc-productions.com
###