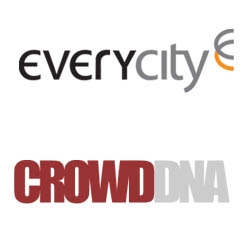 London, United Kingdom, July 30, 2008 --(
PR.com
)-- EveryCity, a London-based managed hosting company have signed CrowdDNA as a new client. CrowdDNA, a research based marketing agency, have appointed EveryCity to provide managed hosting for their online projects and campaigns. Additionally, EveryCity will provide advice and consultancy services, including guidance on best practices.
EveryCity will be managing all of CrowdDNA's server hosting, including domain names, websites, databases and development environments. They will be ensuring that daily fully managed off-site backups are performed, as well as ensuring that the servers hosting CrowdDNA's websites and applications are optimised to deliver the best possible performance.
Duncan Malcolm, Sales Director at EveryCity, said: "CrowdDNA are a perfect client for us, they want a very tailored and reactive service for their busy online projects, to be able deliver the sort of results their clients demand."
About EveryCity
EveryCity provide bespoke
managed web hosting
solutions to Web 2.0s, Digital Agencies, eCommerce companies & corporates. Their approach to managed hosting is one which is personalised and focussed on working closely with their clients during planning, implementation and on an ongoing basis through projects.
About CrowdDNA
CrowdDNA is an
audience behaviour agency
that is both brand new and blessed with good history. Previously, it was Ramp Industry. Now CrowdDNA focuses on helping brands to harness innovation and authenticity; to square up to 21st Century challenges; to be relevant, useful, entertaining, part of the conversation.
Crowd DNA offers clients robust and dynamic research, strategy and planning. It brings audience understanding to life through content and comms that trigger conversations and acknowledge the soaring value of social currency.
###