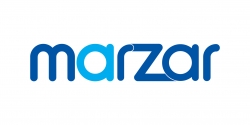 London, United Kingdom, August 06, 2008 --(
PR.com
)--
marzar.com
, a social networking site that is focused on business networking, announced that Canadian serial entrepreneur Andrew Moffat, Founder/CEO Keshet Technologies Inc. has joined the marzar team as Chairman. Moffat brings a wealth of enterprise experience to the table. Further, marzar.com announced that it will establish an office in Ottawa, Canada within the next 60 days.
John Horsley, Founder/CEO marzar.com Inc. stated the "from its inception marzar has always been intended to be a social networking site for businesses. marzar has been working hard to build a quality network with a membership that is active. marzar disables accounts that are not active or where the profile is not properly filled out. Unlike our competitors, we have always sought member feedback." Horsley further stated, "We are very excited to have Andrew join the team. His background building software solutions for companies of all sizes makes him uniquely qualified to assist with taking marzar to the next level." Recently the marzar team met in Ottawa for a 10 day design session. John says "the results are spectacular."
At the present time social networking sites are a mixture of social and business, making it very difficult to for companies to operate. The sites that are focused on business tend towards being glorified contact databases. Andrew Moffat states; "From the time I became a member of marzar I could see that it was a very different site. Over several months I joined groups, interacted with other members and made suggestions for fixes/improvements. I had such a positive experience that in December 2007, I approached John to see if I could contribute to his vision. John's vision for marzar as a business productivity platform was…is so clear that I knew I wanted to participate." Moffat continued "following a visit to Ottawa, a number of design sessions and a lot of negotiation John agreed to allow me to participate. Once we finalized the agreement John disclosed his plan for monetizing marzar. This is truly a very exciting opportunity."
Businesses are seeing the value of forming online relationships as traditional methods such as cold calling are becoming less effective in generating leads and sales. Business social networks such as marzar.com are used to find resources, recruit talent, and business partners. They also enable organizations to extend their reach into other regions; at low to no cost and they facilitate the building of online brands and the wining of new business.
marzar.com permits members to:
• form professional and personal relationships,
• promote goods and/or services to others in the community,
• distribute business articles such as white papers, case studies, product information and press releases through the X-Change, a centralised knowledge store,
• set up or join business and common interest groups. Taking part in group discussions,
• promote events to a central events board or promote them to groups.
• advertise in the global marketplace.
• connect to a global network of decision makers. The site acts a directory of Director and C level executives, high caliber consultants and small business owners.
"We believe that we are working towards building the next generation of networking platforms and already have huge interest in our plans from publicly trading companies' says John Horsley, Founder/CEO marzar.com inc:
About marzar.com
marzar.com is the free business-resource portal for connected professionals. marzar.com offers a secure environment to form business relationships, create interest-specific communities, find suppliers and stay informed about new developments and events. Not only that, businesses, entrepreneurs, and other professionals have a single, "one stop shop" to promote products, services and discover business opportunities.
About Andrew Moffat
Andrew is a serial entrepreneur and a Charter member of TiE. He sits on the boards of the Ottawa Centre for Research and Innovation (OCRI) and the Canadian Advanced Technology Alliance (CATA). He is also founder and chairman of Keshet Technologies where he is committed to promoting young and up-coming software companies by creating a commercialization partnership that will expand their ability to achieve success and retain majority ownership.
###