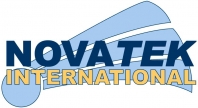 Novatek is known worldwide for leadership in pioneering 21 CFR Part 11 compliant solutions for the entire product life cycle of healthcare quality operations. Novatek provides solutions for manufacturing, packaging, and quality assurance and control.

This comprehensive capability is delivered by Advanced Quality Nova-LIMS at the core, and complementary applications that serve specialized needs.
It is a client/server product comprised of specialized functional modules such as the Environmental Monitoring Module, the Stability Module, the Raw Material Analyzer, the Finished Product Analyzer, the Calibration and Preventive Maintenance Module, the Automated Packaging Component Analyzer and Document Management System, audit and training Module.

It is modular, ensuring users only need to purchase the modules that concern the sample types they require. Further more, as the company grows and needs change, additional modules can be purchased and activated with a minimum of integration and validation.
Status

Private Company

Founded

1996

# Employees

250
Company History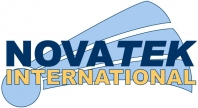 Established in 1996, Novatek International is a dynamic company that offers a broad range of compliant software solutions to Pharmaceuticals, Biotechs, Chemicals, Biologicals, Contract labs and Medical Industries. We provide high quality and cost-effective solutions to challenging problems. Our staff is a highly qualified group with extensive experience in software development, multimedia, Internet applications, graphics and technical writing.

Our mission is to empower people through inspiring software. We are committed to fulfilling our clients' requirements at all times and therefore we continuously innovate to better serve their needs. We strive for excellence in everything we do. We demand of ourselves the highest ethical standards, and our products will be of the highest quality.