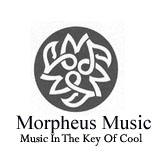 The goal of Morpheus Music is to remain an independent record label focused on composing, recording and distributing romantic, smooth jazz. While major record labels have offered contracts to both Bobby Zee & Zoe, they have chosen to continue pursuing their dreams in their own way.

Their artistic plan is to continue to produce original compositions as well as record original arrangements of their favorite musical standards. They also plan to record other artists whose philosophies and musical journeys are in sync with their labels' direction.

The record label, Morpheus Music, publishes most of their artist's original compositions on Perfect Pitch Publishing, a subsidiary of Morpheus Music. Most of the production is done at "Cloud Nine Studio", a state of the art digital and analog audio/video production facility owned by Morpheus Music.

This plan has worked for Morpheus Music as sales have grown year after year. As the customer base for this type of lifestyle music continues to expand and the fans of Morpheus Music continue to buy every new title produced, they feel confident in predicting a steady demand for the future.

In the ten years Morpheus Music has been in business, they have sold over 750,000 copies of the CD's offered in their catalog at various venues. These include national distributors, hundreds of Retail Stores, dozens of Internet websites and currently 57 different digital download stores on the internet. In addition, Morpheus Music's roster of artists sell their CD's at live Concerts, Club Dates, Fine Art, Music & Wine Festivals and other personal appearances throughout the United States. They have an extensive mail order business, a postal mailing data base totaling of over 25,000 names and an email list of several thousand and growing. The Morpheus Music catalog of CD's are featured as the "romantic" mood music in prestigious hotels including the "Ventana Inn" five-star resort in Big Sur, CA.

Morpheus Music's ultimate goal is to become known as the label offering "Music in the Key of Cool".

About the Artists: These two multi-talented musicians have been performing together since they met in high school and have always had a vision of recording the music they love and to share that music with the rest of the world.

Bobby Zee is a gifted, multi-talented musical artist. He is a composer, performer, arranger, and producer as well as an accomplished musician on several instruments including piano, guitar and vocals. He has performed as a solo artist and with his band "Joint Effort" in numerous concert and club appearances throughout the United States and Europe.

Bob "Zoe" Soler has been composing, performing, arranging and producing music all of his life. Zoe plays stand-up and electric bass, electric and acoustic guitar, keyboards and vocals. He is also an accomplished fine artist in a variety of mediums, including acrylics on canvas and calligraphy. He has performed at numerous concert and club appearances throughout the United States and Europe.

Both Bobby Zee and Zoe have also composed and recorded music for Motion Pictures and Television, and have been on the judging staff for the Cable Ace Awards.
Status

Private Company

Founded

1992

# Employees

5