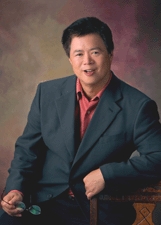 The Soul Currency Institute, a nonprofit organization established in early 2006, offers training in spiritually oriented entrepreneurship; courses in the secrets of spiritual abundance; Spiritual Abundance teleconferences with leading authors; a free online resource library; and information about the breakthrough book, "Soul Currency: The Secret of Being Well Paid for Doing What Really Fulfills You."

The Soul Currency Institute trains organizations to open to greater flow and abundance. The Institute works domestically and internationally to combine empowerment teaching with economic redevelopment of depressed areas. The Institute is creating both physical and virtual communities for its participants and offers one-on-one life and business coaching services. The Institute now reaches 40,000 people per month with its instructional materials and services.

Founding Director Ernest D. Chu is the author of "Soul Currency: Investing Your Inner Wealth for Fulfillment & Abundance," which has won high praise from such bestselling authors as Deepak Chopra, Jean Houston, Mark Victor Hansen, Barbara DeAngelis, Alan Cohen, John Gray, and many others.

Chu is a very successful entrepreneur, master business and life coach, and spiritual teacher. In more than 35 years as an investment banker, corporate executive and entrepreneur, he has become a widely recognized expert on financing emerging growth companies. He has evaluated thousands of business proposals and advised hundreds of emerging companies, serving as leader and business coach to nine early stage companies, with five of those companies becoming public companies. He has created more than $1 billion in market value for his clients. Most recently, Chu served as Chief Financial Officer and business coach for a fast-growing interactive video service provider and licensor of a proprietary advanced video conferencing technology.

Chu is assistant pastor of the Center for Spiritual Living in Fort Lauderdale, FL.
Status

Private Company

Founded

2006
Company History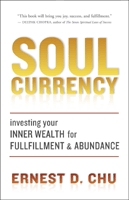 Established in early 2006, the Soul Currency Institute's current and planned offerings include:

• Courses and weekend retreats in finding what is meaningful;

• Ways to find business models that allow course participants to be passionate and prosperous about what they do;

• Online and local Mastermind groups;

• Courses that create Prosperity Consciousness;

• A Spiritual Entrepreneur Program;

• Fund Development Certification;

• Marketing and Promotion Consciousness: Growing Business by Leaps and Bounds;

• Spirituality at Work;

• Servant Leadership: The New Organization.

Soul Currency author Chu developed and field-tested The Soul Currency Institute's courses, which are designed to empower all participants to find greater fulfillment in work and all aspects of life. The Institute's courses have a spiritual content but are not religious in nature.

The recommended reading lists for the Institute's courses range from Wayne Dyer's Inspiration to Colin Tipping's "Radical Forgiveness," Gregg Levoy's "Callings," and Marsha Sinetar's "Do What You Love, the Money Will Follow," as well as Ernest Chu's "Soul Currency."

That book has been endorsed by major presenters and bestselling authors such as Dr. Deepak Chopra ("The 7 Spiritual Laws of Success"), Mark Victor Hansen ("Chicken Soup for the Soul"), relationship guru Dr. Barbara DeAngelis, human potential movement leader Jean Houston, Dr. John Gray ("Men Are From Mars, Women Are From Venus"), Alan Cohen, Michael Stephen, former chairman of Aetna Financial Services, and many others.