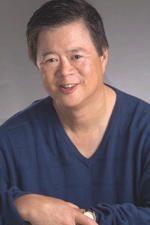 Fort Lauderdale, FL, June 13, 2007 --(
PR.com
)-- New World Library, publisher of bestsellers by Deepak Chopra, Eckhart Tolle, Dan Millman and Shakti Gawain, will publish the Rev. Ernest D. Chu's "Soul Currency: The Secret of Being Well Paid for Doing What Really Fulfills You," The Soul Currency Institute announced today.
"Soul Currency" will be New World Library's lead title in the Fall of 2008, according to the institute.
Combining profitable strategies from the venture capital industry with powerful insights from ancient teachings, "Soul Currency: The Secret of Being Well Paid for Doing What Really Fulfills You" will guide readers through a series of steps leading to more fulfilling and prosperous lives.
The author, a former investment banker, corporate executive and entrepreneur, is a widely recognized expert on financing emerging growth companies. He has evaluated thousands of business proposals and advised hundreds of emerging companies, serving as leader and business coach to nine early stage companies, with five of those companies becoming public companies. He has created more than $1 billion in market value for his clients.
Now assistant pastor at the Center for Spiritual Living in Fort Lauderdale, Chu also is a business and life coach; the founding director of The Soul Currency Institute; and founder of Spirit at Work, the South Florida chapter of the international Association for Spirit at Work.
"Soul Currency" already has won endorsments from bestselling authors and teachers who have reviewed early drafts of Chu's work. The forthcoming book has been recommended by Chopra; Jean Houston, founder of the Human Potential Movement; Mark Victor Hansen, co-author of the "Chicken Soup for the Soul" series; Alan Cohen, ("The Dragon Doesn't Live Here Anymore"); John Gray ("Men Are From Mars..."), and many others.
New World Library, based in Novato, CA, is known for "Publishing Books That Change Lives."
For more information about "Soul Currency," please visit The Soul Currency Institute at
www.soulcurrency.org
.
###