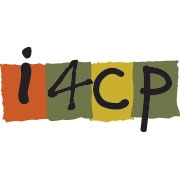 i4cp enables high performance in the world's top companies.

Over the last 40 years, i4cp research has revealed the five key human capital domains that companies leverage to drive performance. Our members - many of the largest and most respected companies in the world across a wide spectrum of industries - use this research, i4cp's expertise, tools, technology and vast network of peers to improve productivity and drive business results.
i4cp is the world's largest vendor-free network of corporations focused on building and sustaining a highly productive, high-performance organization. Through a combination of peer networking, human capital research, tools and technology, we enable high performance by:

Revealing what high-performance organizations are doing differently
Identifying best and next practices for all levels of management
Providing the resources to show how workforce improvements have bottom-line impact
Status

Private Company

Founded

1965
Company History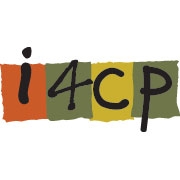 While i4cp is a new company, our roots run deep - i4cp's precursor, the Human Resource Institute (HRI), has been serving the industry for over 40 years.
From HR solutions to business productivity

Here's how we've grown to become the world's largest private network of corporations focused on improving business productivity:

* 1967
The Human Resource Institute (HRI) was founded in 1967 at the University of Michigan's Institute for Social Research (ISR) by William Pyle, Ph.D., George Odiorne, Ph.D. and Rensis Likert, Ph.D. The Institute worked with companies such as GE, General Motors and IBM to develop what is now known as human resource planning.
* 1971
In 1971, HRI conducted the first of its annual conferences, hosted by General Motors.
* 1971-1973
The Institute pioneered the development of metrics for measuring the value of human capital and ROI on human capital. This work, named Human Resource Accounting, received wide acclaim.
* 1979
HRI moved to the University of Massachusetts along with Dr. Odiorne and Dr. Pyle.
* 1982
With funding from several major companies such as IBM and AT&T, HRI launched a five-year Environmental Scanning project. Twenty-six years later, we are still watching and reporting on the major trends and issues that may impact organizations' ability to recruit, retain, train, develop and engage the best and brightest talent.
* 1986
The Institute moved from the University of Massachusetts to Eckerd College in St. Petersburg, Florida.
* 1993
HRI expanded its research activities to include strategy reports that address specific HR functions.
* 2000
The first TrendWatcher newsletter was sent out on February 4, 2001.
* 2001
In September 2001, we became a separate, incorporated research institute.
* 2004
HRI acquired the Syndicated Research Group (SRG), which was primarily focused on Human Capital Technology.
* 2007
In 2007, i4cp, led by CEO Kevin Oakes, acquired HRI. The purpose was not to change HRI but to build on its past and take it to the next level of business achievement.
* 2008
i4cp launched community features, allowing members to interact and share expertise online. Other developments include the launch of the Technology Commons, Talent Management Accelerator and more.
* 2010
i4cp restructured its Knowledge Centers and research focus around the five human capital domains of high-performance organizations, based on member feedback.

Today, i4cp has one of the largest and most experienced research staffs devoted to improving employee productivity in the industry, 13 Executives-in-Residence (practitioners who have had distinguished careers, often in our member companies) and a number of other employees with specific expertise.

We strive to continue HRI's tradition of providing world-class research and insight into today's people management issues, while investing in expanding our products and services.