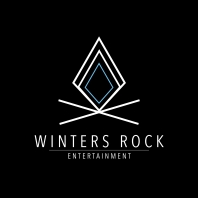 Founded in 2015 and led by the award-winning creative team of
Miranda Winters
and Rocky Romano, Los Angeles based
Winters Rock Entertainment
is a leading producer of 4K / Ultra High Definition / High Dynamic Range content with over 50 hours of UHD content produced in the past year alone, and 130 episodes of UHD television to their credit. The creative duo, along with their Director of Photography Alexey Orlov, specialize in taking audiences on an unparalleled experience through compelling storytelling coupled with stunning cinematography.
In addition to being the creative masterminds behind a broad portfolio of scripted and unscripted content, Winters Rock Entertainment has pioneered the landscape of the UHD content frontier. Their proven and talented team have been at the forefront of solving the production and post-production problems created by producing UHD/HDR content. Their projects include scripted films and television shows, doc-reality television, animated children's films, documentary films, mobile games, live events, content platform development, and apparel/merchandise lines. Their work has been featured on HBO, ABC, NBC, ESPN, RTL, SKY, FOX, Outside TV, Ultimate Fighting Championship, and 20th Century Fox.
Winters Rock Entertainment's Business Development team is led by Robert Martin, and is focused on the transition of producing state of the art UHD 360 content platforms that can be integrated with proprietary data and analytics platforms. Robert is an entrepreneur with a background in clean energy financing, software development, data driven marketing and analytics. Along with Michael Hollister, an experienced entrepreneur and attorney specializing in commercial and licensing law, the Winters Rock development team creates and implements future-proof solutions for the constantly changing content frontier.