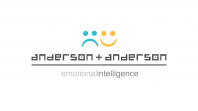 Anderson & Anderson, APC is a global provider of Emotional Intelligence Assessments, coaching and training for physician burnout, leadership and disruptive behavior.
We offer Facilitator Certification in Anger Management, Batterer's Intervention, Parenting and Emotional Intelligence Coaching.
All of our practice specialities have related client workbooks and anciliary training material to enhance the effectiveness of our curricula.
Status

Private Company

Founded

1982

# Employees

3