Impact Learning Systems is a performance improvement company. We specialize in developing and supporting front-line agents in contact centers. Impact provides a broad line of customer service, and sales training to improve agent performance and enhance business outcomes. Impact's mission is to enhance business outcomes in contact centers by improving the performance of sales and service representatives. Our products and services:

Empower employees with the skills and motivation to effectively communicate with customers. Enhance and support product education. Provide management tools to sustain and advance employees' effectiveness. Encourage a positive and professional attitude towards work.

By integrating real-world company issues into the learning content, Impact is able to make the content job-specific and relevant to your business needs. By delivering it through an advanced learning system, Impact helps you increase and sustain high levels of performance in your representatives.
Status

Private Company

Founded

1997
Company History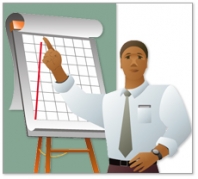 Improve the performance of your customer-facing employees.

Impact Learning Systems offers industry-accredited communications and customer service training for frontline service, sales, and support professionals. Endorsed by leading trade associations, our training is research-validated to yield significant improvement in customer satisfaction, time-to-resolution, call handle times, and sales results as well as increased employee motivation. We generate positive business results!

Complimentary Customer Service Training Demo

Schedule a web conference quick-demo. Or speak with one of our program specialists now at (800) 545-9003. Ask about our performance improvement consulting and how we can customize the programs to meet your specific needs.